Details of Affiliation
C) No Obejction Certificate (NOC)
E) Building Safety certificate
G) Water Health & Sanitation Certificate
Results & Academics
D) Parent Teacher Association members
E) CBSE Board Result class X & XII- Last 3 years Result
Journey of BGS National Public School Since 2006
With a perceived mind and belief in the heart, we could achieve. "
These achievements and recognitions are the result of the combined effort of each individual at BGS NPS
Academic Year 2006-2007
Inaugurated by the Ex- Prime Minister of India, Sri. H. D. Deve Gowda on 21st June 2006 with the divine blessings of Jagathguru, Padmabhushan Sri Sri Sri Dr. Balagangadharanatha Maha Swamiji, Founder President. BGS National Public School is a Brainchild of Revered Managing Director of BGS and SJB Groups of Institutions and Hospitals, Sri Sri Prakashnath Swamiji.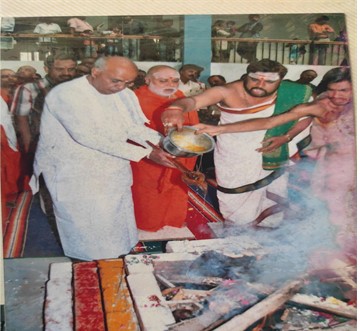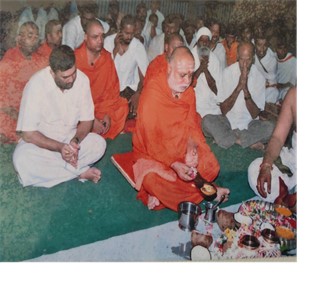 Infrastructure to facilitate the Learners
Magnificent Building with spacious study rooms
Office Room – 1
Room for the Managing Director – 1
Room for the Principal – 1
Room for the Vice Principal -1
Staff Rooms – 4
Class Rooms – 45
Sports Room – 1
Art Room – 1
Music Room -1
Examination Control Room – 1
Senior Computer Science Lab – 1
Physics Lab – 1
Chemistry Lab – 1
Biology Lab – 1
Mathematics Lab – 1
AV room – 1
Infirmary – 1
Library – 2
Quadrangle – 1
Play Ground – 1
Sand Pit and Play Area for Pre Primary Kids – 1
Founder Principal – Sri. S. A. Nair
Total Strength of Students – 281
Total Strength of Teachers – 25
Teacher Orientation Programmes
Teacher Orientation Programme inservice training programmes conducted by Dr. Kamal Deep Singh covering various topics such as Professional Ethics, Developing Technical Skills in Teachers, Project Based Learning and Activity Based Learning, First Day in School
Teaching Faculty given an exposure training through visit to National Public School, Koramangala
English Language Skill Development sessions conducted by resources personnels of Macmillan India lmt.
Training for Teachers conducted by Smt. Meera Krishnaswamy, the then Principal of BGS IRS
Dr Ali Khwaja, Founder and Head of Banjara Academy, conducted a very informative and interactive Orientation Programme for teachers and parents in of June 2006
All teaching faculty attended Three days Conference on Quality in Education conducted by CII
Two Days workshop attended by Ms. Savitha Suverna and Ms. Suprabha N on familiarizing the tools in ThinkQuest by Oracle India Foundation
ITC Skill Development in Teaching Fraternity – All working Days between 3 pm and 4.30 pm
Online ITC Training – Intel
Regular training on Lesson plan writing, Board Work and hand writing
Academic Pedagogical Planning
Pre Primary I to Pre Primary III – Literacy Skills, Numerical Skills and Kinesthetic Skill
Classes I to V
Language I – English
Language II – Hindi / Kannada
Core Subjects – Mathematics, EVS, Computer Science
Co-Scholastics Subjects – Games and Sports, Arts, Music and Library Science
Classes VI and VII
Language I – English
Language II – Hindi / Kannada
Language III – Hindi / Kannada / Sanskrit
Core Subjects – Mathematics, Science, Social Science and Computer Science
Co-Scholastic Subjects – Games and Sports, Arts, Music and Library Science
Assessments on regular basis
On days of assessment no subject period disturbed – 5 minutes from each period taken and assessments conducted
Parent Teacher Interaction – Once every month
Co-Curricular Activities:
Mass PT once in a Week
CCA for two periods once in a Week
Morning Assembly
Meditation and Bhagavad Gita Sloka Chantings
Class and House Bulletin Board Competitions
All Faith Prayer on the occasion of Gandhi Jayanthi
Important Festivals celebrated at school
Annual Sports Meet
Annual Day Celebration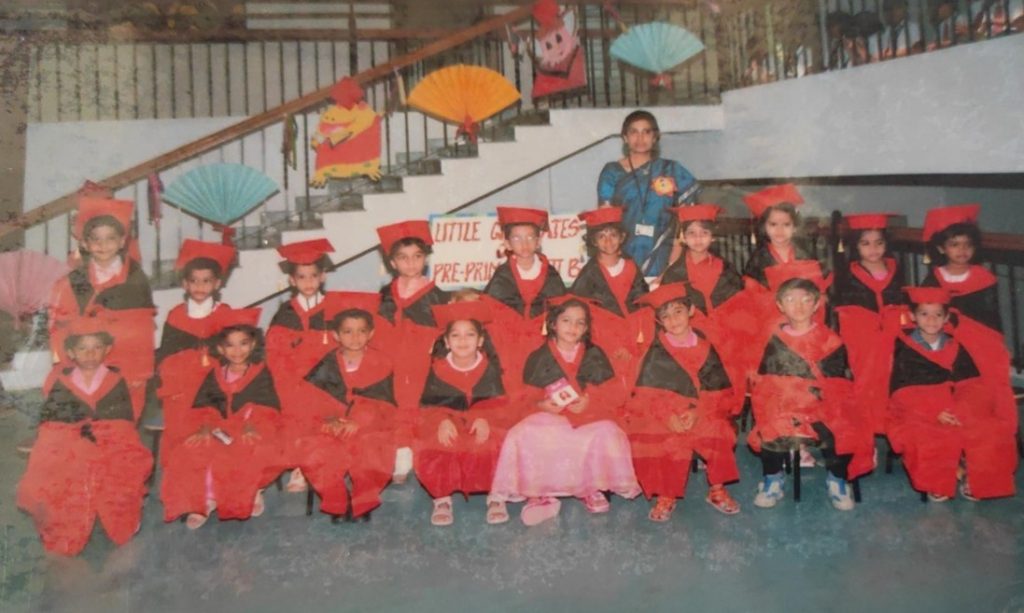 First Graduation Day – Pre Primary III -2006 – 07 Batch
Extra-Curricular Activities:
Project Based Learning – In collaboration with Oracle India Foundation
Collaborative Exchange of Learning through Online Interaction with students of Singapore
Interaction with the Indian Space Scientists Dr. Kasturirangan, in Collaboration with Oracle India Foundation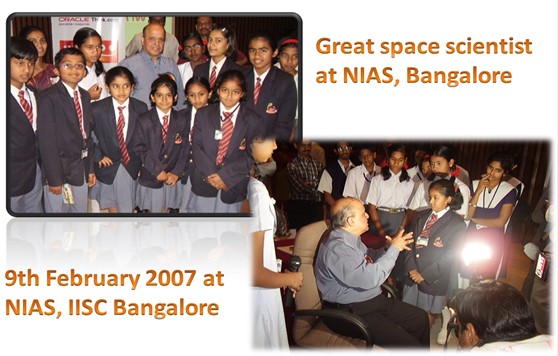 Educational Field Trips –
General Post Office, Bangalore
Jawaharlal Nehru Planetarium
Vishweshwaraiah Museum
IISC
ISRO,
Water Treatment Plant Hebbal
An excellent opportunity for all students and teachers at Adhichunchanagiri to meet and interact with the Former President and Space Scientist Dr. APJ Abdul Kalamjiand Jagadguru on the occasion of the Inauguration of a new Block of Adhichunchanagiri Medical College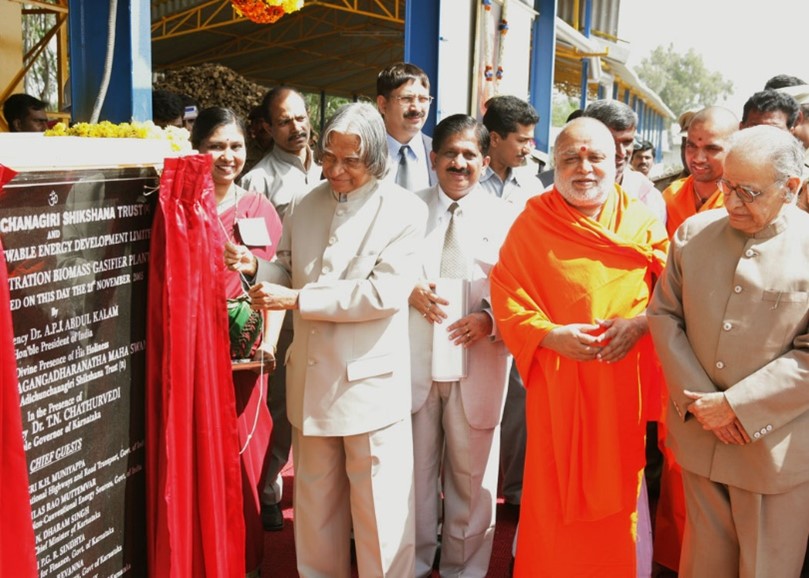 Cubs and Bulbuls Training sessions – Sri. Iyer
Language Day Celebrations – Hindi Day, Kannada Rajyothsava
Indian Constitution Month – January ( Talk by Teachers and Students during the Morning Assembly)
Science Month – February on the occasion of National Science Day
Participation in inter-school competitions and Olympiads
Participation in NSD competition organised by ISRO
Awards and Recognitions
National Level Best Online Project – Mosquito Menace
Event Organized by – Oracle Education Foundation, India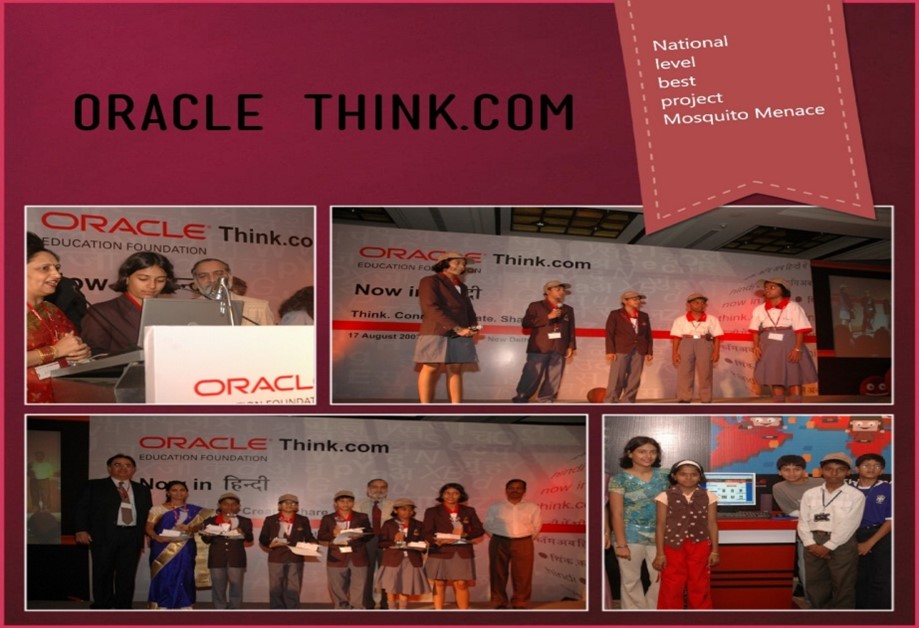 The online project developed by a team of five students of Grade V – Zainab, Srivatsav, Spurthi, Sailesh and Sharath guided by Ms. Savitha Suverna, to create an awareness regarding Mosquito Borne diseases and was posted on Think.com an Educational Portal. The team was honoured the National Level Best Project by Mr. Kiran Karnik, the then NASSCOM President at Oberois, New Delhi
Sports And Games
Purabhi Despandey of class VII Participated in CBSE Swimming Competitions and won many prizes
Academic Year 2007- 2008
Teacher Orientation Programmes
Teacher Orientation :-Inservice training programmes conducted for 21 days in the month of May
Mr.Swamy, Physical Education Teacher attended a 12 days orientation programme at Rani Laxmi Bai College of Physical Education at Gwalior
Seven Teachers attended one day workshop organized by CII
Mrs. Kanthimathy successfully completed 9 week online training in PL/SQL from 28th April 2008 followed by classroom session at NTU, Singapore between 5th July 2008 and 12th July 2008.
Principal, Sri S A Nair, attended an up scaling program in PLI at Nanyang Technology University, Singapore
Web play India – First link to India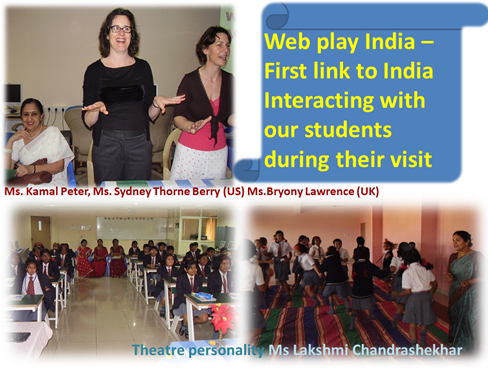 BGS NPS was one among the 3 schools in India which was privileged of being the agents for a 6 week pilot program web play, linking schools in Bangalore and Harrow, London.
Explored what it is like to live in city in another part of the world, Focus was on learning about an international community through online research and the work included drama, model making, interacting with theatre personalities. The project provided professional development opportunities for the teachers.
Ms. Savitha Suverna, Ms. Suprabha N and Ms. Monica J – Lead Coach for Web play India
Awards and Recognitions
National Level Best Project – Need of the Hour – Nuclear Power
Event Organized by – Oracle Education Foundation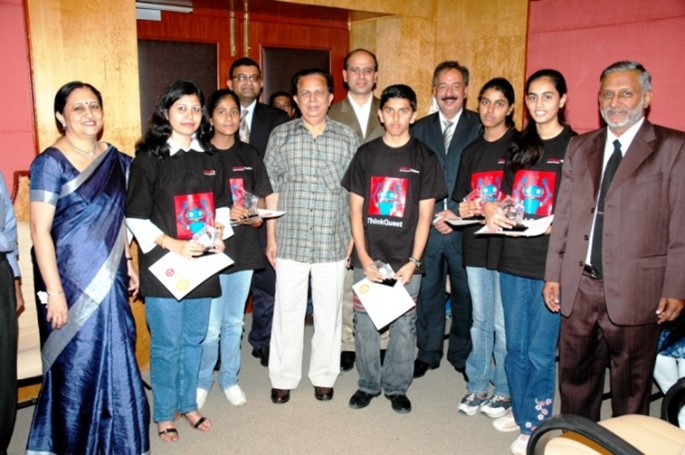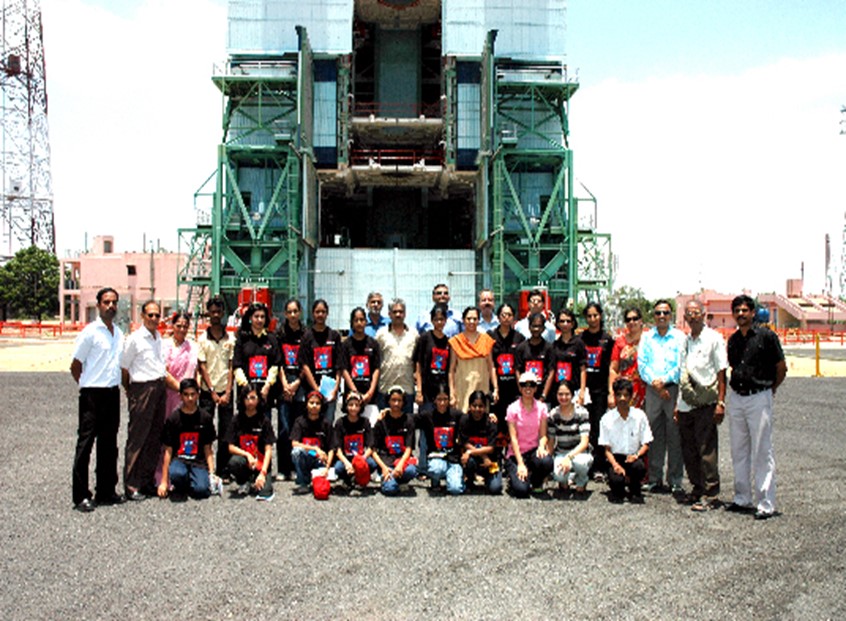 The project highlighted on the need for an alternative energy source. A team of five students with the lead Coach Ms. Monica J and The Principal, Sri S A Nair were honoured by
Dr. G Madhavan Nair the then ISRO Chairman. The team was fortunate enough to visit Satish Dhawan Space Centre, Shriharikota and observed the Launch Pads which were ready to launch the Chandrayan
Master Samarth Jain of Class II secured 2nd Position in an International Competition "Look and Learn".
Ms. Savitha Suverna awarded ceritificate for Best online Teacher Question 2007 asked to the Scientists of ISRO as a part of Space Programme organized by Oracle Education Foundation, India
Project Titled 'Gift of Nature – The Cow', International Level Website Designed by Students lead by Ms. Savitha Suverna (Published in the Think Quest Library)
Visit of Eminent Personalities – sharing of their experiences and wise thoughts
Dr. E Prabhakar, Convener, CBSE Inspection Team and Asst. Commissioner, Kendriya Vidyalaya Sangathan
Sydney Thormbury – Manager, Web play from London Bridge as a facilitator for student and Teacher Exchange programme with Schools of India and London
Mrs. Lakshmi Chandrashekaran – Kannada Actress and Theatre personality
Sri P.Chandramohan – Motivational Speaker, Leaders' Academy
Sri Y S Rajan – an eminent Scientist and colleague of Dr.A.P.J Abdul Kalam and advisor CII
Dr. Sudhamahi – Former Vice Chancellor, Jain Viswa Bharathi University, Rajasthan.
Sri S Raghunathan – Former Chief Secretary & advisor – National Knowledge Commission
Sri Cheluvaray Swamy – Ex Transport Minister, Government of Kanrnataka as Guest of Honour for the Second Annual School Day
Smt.Tara, notable Kannada Film Actress, as Guest of Honour for the Second Annual School Day
Extended Infrastructure to facilitate the Learners
Inauguration of Junior Computer Science Laboratory
Bhoomi Pooja of Auditorium Block
Educational Field Trip
Thekkady and Munnar, Kerala
Academic Year 2008-09
Teacher Orientation Programmes
Mrs. Sreekala G Kumar, the Vice Principal with ten teachers attended the Session presided and addressed by Former President and Space Scientist, Dr. APJ Abdul Kalamji at CII, Bangalore Campus
Teachers attended CII Quality Summit – Quality Leadership for future campuses on 25th and 26th September 2008 at NIMHANS convention Centre.
Mrs. Sreekala G Kumar, the Vice Principal, attended a one day workshop organized by CBSE for the heads of Institution
Mrs. Kanthimathy attended the facilitator course on Total Quality Management in Education for School conducted by CII
Visit of Eminent Personalities – sharing of their experiences and wise thoughts
Justice B Srinivas Gowda, Karnataka High Court, Bengaluru
Dr. N K Venkataramana, Vice Chairman, BGS Global Hospital, Bengaluru
Awards and Recognitions
Overall Championship – First BGS Cultural Fest and Founder's Day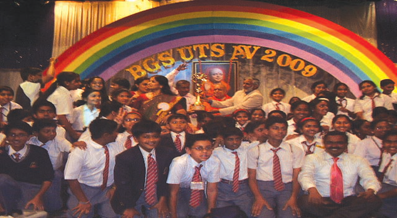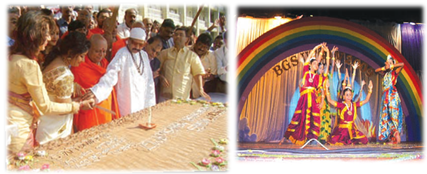 Sports and Games
Inter House Sports Tournaments conducted in various sports disciplines
Participated in Interschool Volleyball Tournaments and won
(i) Soundarya cup
(ii) R.A. Devi Memorial Cup
(iii) CBSE Cluster 7 volleyball tournament at PSSM School, Gannavaram, Andhra Pradesh
Educational Field Trip
Experienced Theatre art based on the short stories by Smt. Sudha Murthy at Rangashankara. Visit to Bannerghatta National Park, Eagle Ridge Resort, Gold Coin Resort, Sri Vani Science park and Wonder La Amusement Park
Dandeli and Kulgi Nature Camp in Collaboration with Centre for Environmental Education
Academic Year 2009-10
Inauguration of the Pre Primary and Auditorium Block – 18th March 2010
Overall Championship – BGS Cultural Fest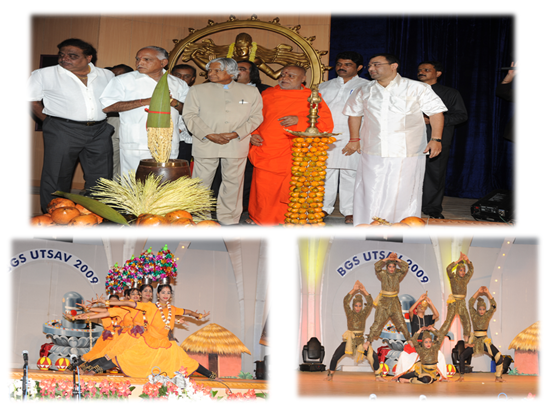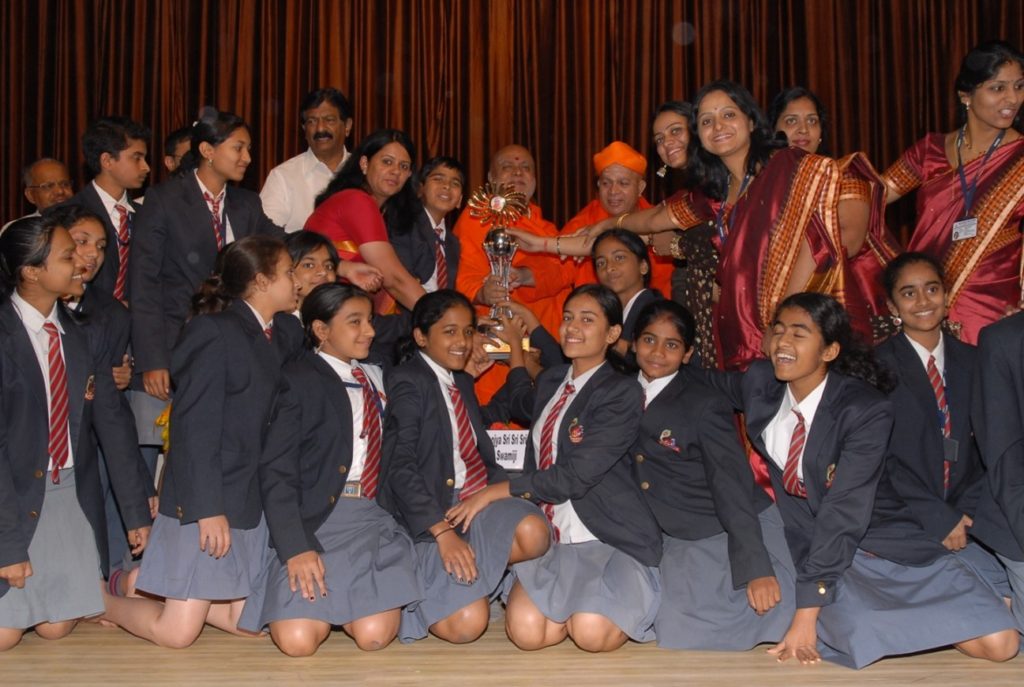 Visit to UK by Ms. Rekha A J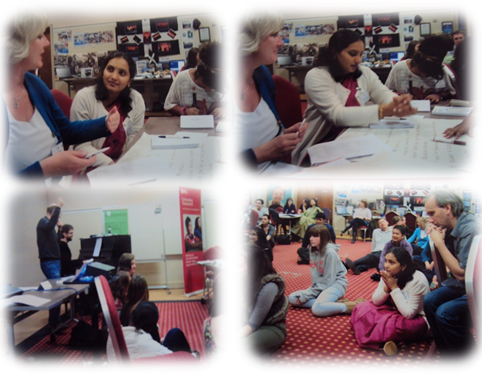 British Council Culture Exchange Programme on the occasion of London Olympics. Teachers of 6 different countries participated in the same. Visited schools in Leictershire , Witnessed art and sports activities, taught Indian bhajans to the students who were even very eager to know about the Indian culture.
Large Garden – First Prize
Event organized by – Mysore Horticultural Society, Lalbagh Bangalore
For the well maintained School Garden
Funk the Junk Competition – Championship award
Event organized by – Karnataka State Pollution Control Board
An event to create best out of the waste socially useful material
Academic Year 2010 – 11
50th Division of Civil Defence Programme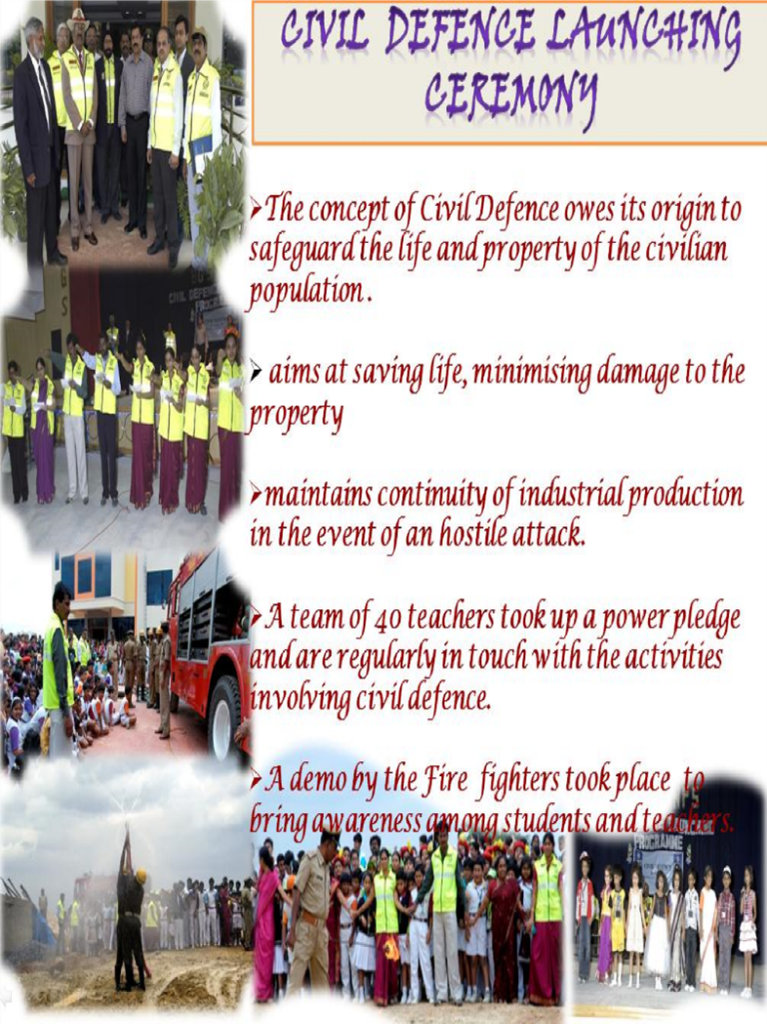 BGS National Public School, hosted the inauguration of the 50th Division of the Civil Defence Programme on 06-08-2010. Mr. Jayaprakash V Nayak, IPS, Additional Director of Civil Defence and Major General T M John (Retd), Chief Warden, Civil Defence were the guests for the day. Major General T M John administered the oath to the teachers and the students who have volunteered for the Civil Defence Programme. The chief guest called the youth of today to become responsible citizens of tomorrow. In this context the children of Class II presented a skit "Fighting Fire" – on the "Do's" and "Don'ts" when a building is on fire. The Green Ambassadors of the school organized a tree planting session by the Chief Guest to commemorate the Inauguration of the 50th Division. This was followed by a spectacular display of Fire Fighting Techniques by the Fire Fighting Department.
Class X Proficiency Test conducted by CBSE
Kathakali performance by PSV Natyasangham, Kottakkal in collaboration with SPIC MACAY
International Voices 2010-2011, a Singing Project, British Council Connecting Classroom Programme. Music Concert presented by four schools from Bangalore, namely- BGS National Public School, BGS Public School, Lake Montfort School and Ramanamaharishi School for Blind
NTSE Coaching
Adventure camp to KOLAR ANTHARA GANGE FALLS
Schneider Electrics – Best School of the Green Republic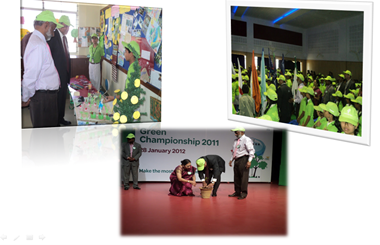 Overall Championship – BGS Cultural Fest
Overall Championship – Aarohan '11
Event organized by – Amrita School of Engineering
Students participated in various events organised and won the total prize amount of RS. 75,500.
Academic Year 2011 -12
Schneider Electronics – Best School Award
Schneider Electronics – Host School Award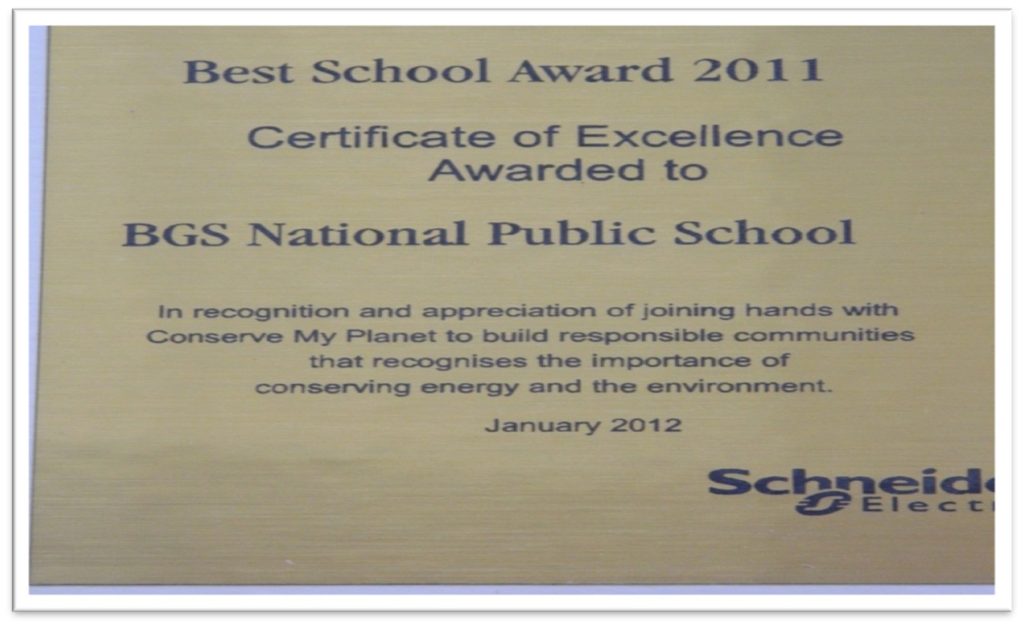 Schneider Electronics – Best School of the Green Republic
Students involved in Conserve My Planet Project sensitizing the need to conserve the natural resources and the energy being the prime concern
Indian Stage organized a Theatre show "A Special Bond" based on stories by Ruskin Bond
Educational Field Trip to Kanyakumari, Thenmal,Trivandrum Incollaboration with IRCTC
Rabindrotsav celebrated in the divine presence of Sri Sri Sri Balagangadaranatha Mahaswamiji
Educational Trip to Srilanka in collaboration with CEE
Global Aptitude Index (SGAI) – An Aptitude and Interest assessment for students designed by CBSE
CBSE Board provides – School Based Exam or Board Based Exam in AISSE-2012 for students
Spectrum -2011, Annual School Exhibition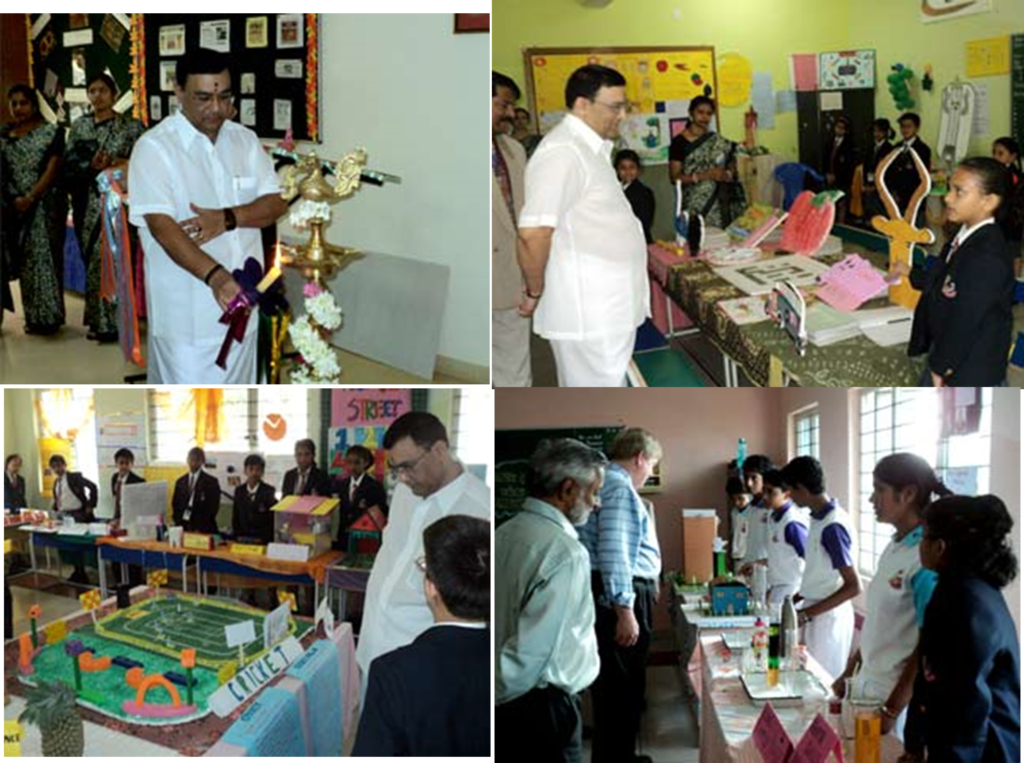 BGS National Public School – organised its first annual exhibition"Spectrum '11" in November. All the departments of school including Art, Music and Sports departments took part in this colourful display of their expertise. The exhibition was inaugurated by the Managing Director Sri Sri Prakashanatha Swamiji. Foreign delegate from USA, Mr. Edward Meyer,Dean, Mount Vincent College, New York, Dr. Rajkumar Kempaiah, Assistant Professor ,Mount Vincent College, parents and students joined this vibrant venture to make it a success.
BGS Cultural Fest – Runners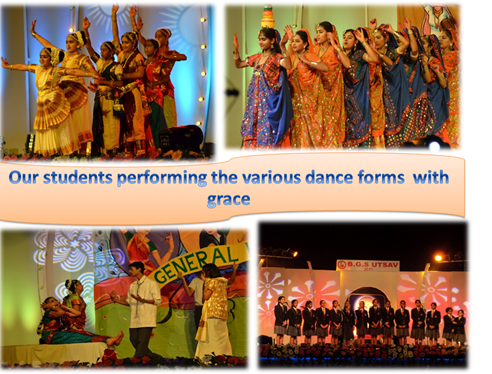 BGS Inter School Sports Meet – SPIRITUS
Runners
Best Participating School – IYC'11
Chemistry connect Program, Interaction with the eminent Scientists in the Country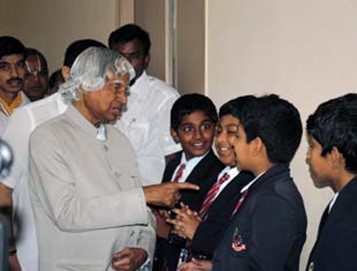 October 18, 2011: BGS National Public School, Hulimavu wrapped up its celebration of International Year Of Chemistry 2011 in collaboration with Oracle Education Foundation on October 18, 2011.The program was presided by PadmabhushanJagadguru Dr. Sri Sri Sri Balagangadaranatha MahaSwamiji, Dr. APJ Abdul Kalam was the chief guest, Managing Director Sri Sri Prakashnath Swamiji, Sri Sri Nirmalanandanatha Swamiji and Principals of various schools attended the function. Students from around 25 schools including Kendriya Vidyalayas, Navodaya Vidyalayas participated in the interaction -"Science is a Lifetime Vision". Dr. Kalam ignited the young minds with his 'Knowledge Mantra'-Creativity, Righteousness in heart and Courage to face the challenge to grow up and be a winner.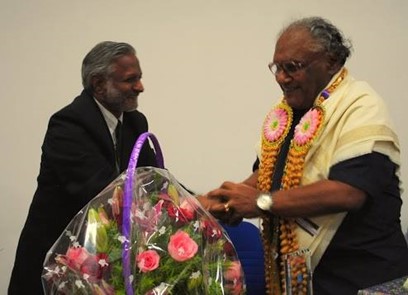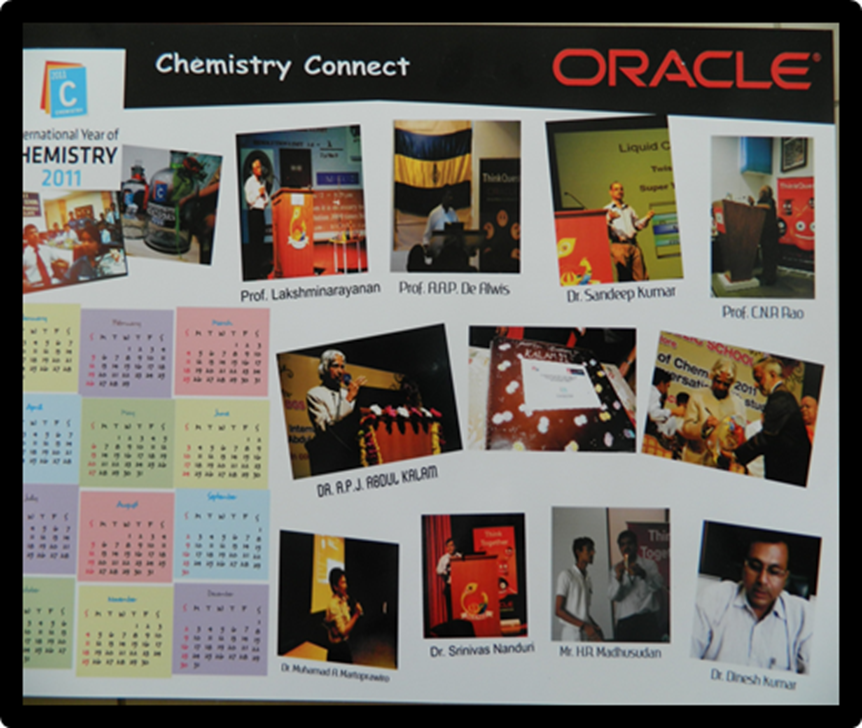 DELL Digital Schoolathon – 2011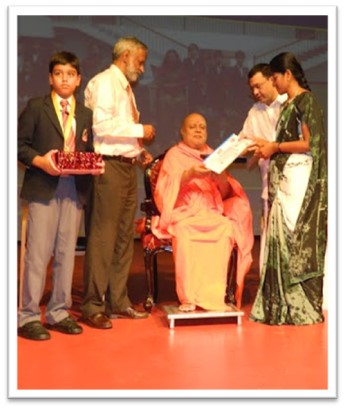 British Council accreditation with International School Award – 2012 to 2015
Event: International School Award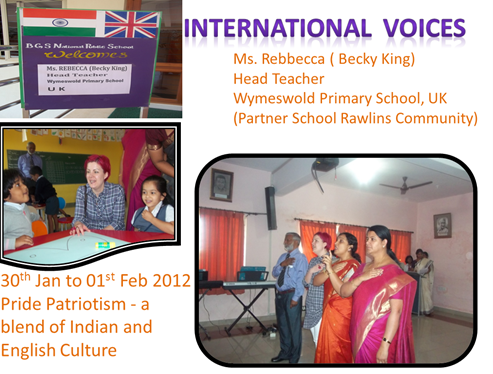 Accredited with the British Council International School Award
Design, develop and implement international activities enhancing global Citizenship
Involve teachers and students across subjects and ages in an organised way
Enhance public relations
Optimize opportunities for networking
Give a sense of recognition to the schools
Indo Malaysia – Exposure Volley Ball Tournament 2012 – Winners
Under – 14 years of age
Organised at Kolalampur, Malaysia
Think Quest International Competition – 2012
One of ten schools with the largest number of participants in the 2012 International ThinkQuest Competition – More than 2,500 schools participated in this year's competition school received US $5,000 as cash award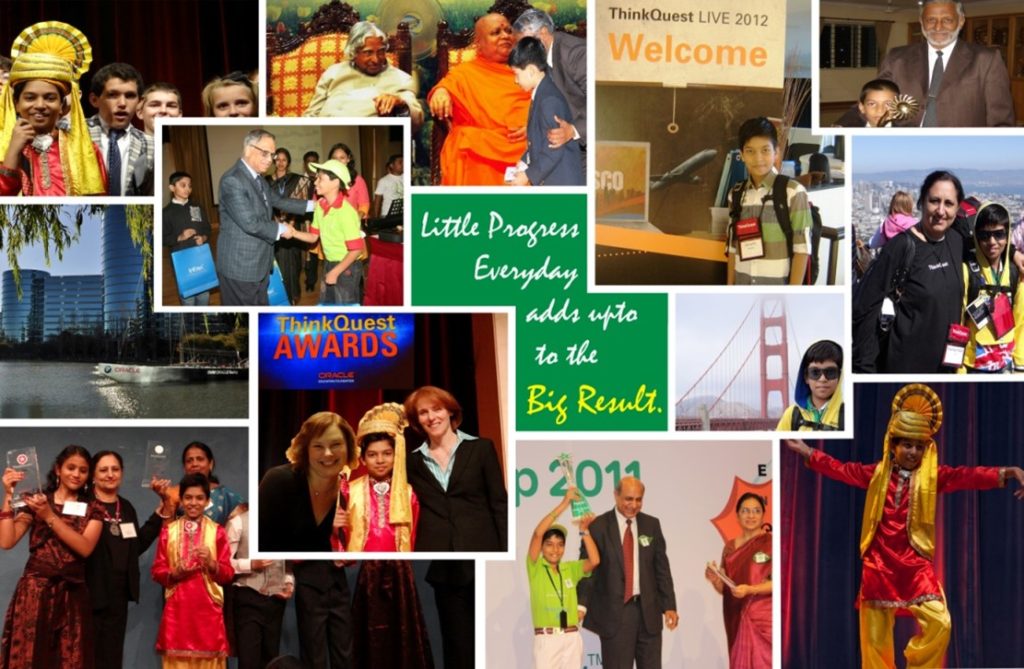 Master Samarth Jain brought accolade for the Nation and made our country proud in the International forum by winning Think Quest International Competition and was awarded by Oracle Education Foundation at San Fransisco, USA
Academic Year 2012 – 13
Orientation Programme 'The Art of Parenting in Present Environement'- 'Lt. Gen. C.R. Sampath Kumar (Rtd)'
School Health Programme for students by 'Adress School Health'
NTSE for class X students instead of class VIII
National Year of Mathematics
Nature Conservation Education Camps in collaboration with CEE to Seethanadi, Someshwara wildlife sanctuary, Agumbe and Agumbe Rainforest Research Station, Sakrebyle Elephant Camp
Nature Conservation Education Camps in collaboration with CEE, Doodsagar water falls, Tumbdi Sarla Temple, Bhagvan Mahaveer wildlife Sanctuary and Exploring nature through kali river
BGS Inter School Sports Meet – SPIRITUS – Runners
British Council Teacher Exchange Programme –Visit to Rawlins Academy, UK by Ms. Suprabha N in May 2013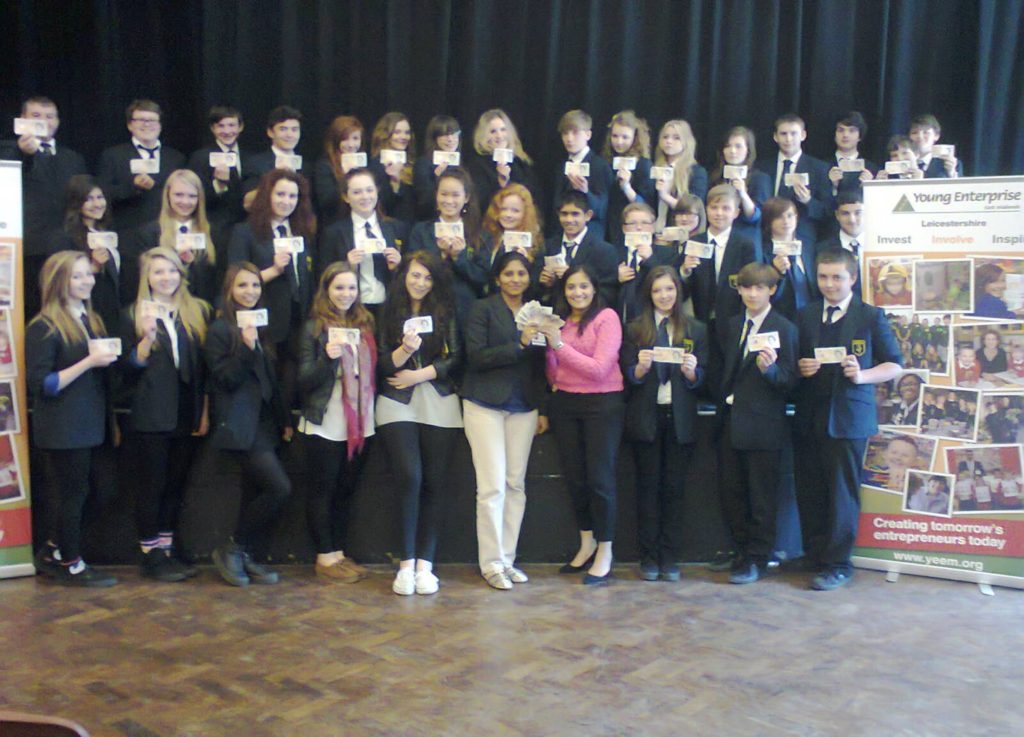 Chanakya Award – 2013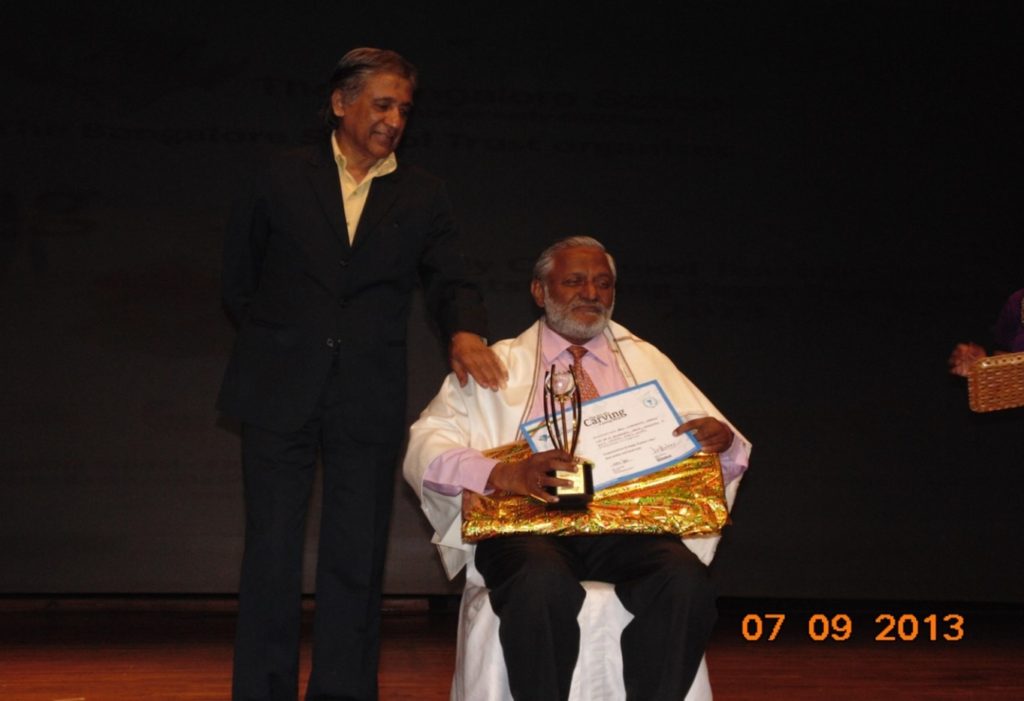 Awarded to Sri S Ayyappan Nair, Principal
Global Teacher Accreditation – 2013
Awarded by British Council to Ms. Suprabha N and Ms. Rajasree V R
BGS Inter School Sports Meet – SPIRITUS 2013 – 14
Runners
Top Schools of India – State wise Ranking of Top Indian Schools – 2013
Ranked number 14 in Karnataka.
Asias's Premier Monthly Magazine on ICT in Education – digital learning
Best Enterprising School – Gyan Lab Kidovators Challenge – 2013
Ist Prize : Yash Bansal Class VII ( Rs 20 Thousand)
2nd Prize : Abhinav Mohanty Class VII (Rs 10 Thousand)
3rd Prize : Sonal Sachin Keni Class V (Rs 5 Thousand)
3rd Prize : Darshan Class IV (Rs 5 Thousand)
Recieved Gyan Lab Kits worth INR 80,000/- INR 40,000/- and INR 20,000/- for 1st, 2nd and 3rd position respectively.
The Best Enterprising School Award -BGS National Public School (Cash award of Rs 50,000/-)
Outstanding Performance as a Principal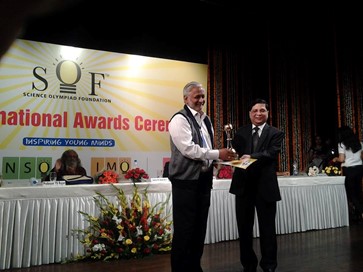 In recognition of Outstanding Performance as a Principal – a citation,Trophy and a cash of Rs 25000/ -was awarded to S.A.Nair by SOF in collaboration with British council . Honourable Justice of Supreme Court of India Sri Mishraji is handing over the award. Prof. Y.S.Rajan is seen at the backgound.
Academic Year 2014 – 15
'Go Green, Save Energy' – Installed solar panels at BGS NPS Campus. The panels were inaugurated on 23.08.2013 by Sri Sri Sri Nirmalanandhanatha Mahaswamiji, the President of the Adichunchungiri Mahashikshana trust and Sri Sri Prakashnath Swamiji.

British Council Connecting Class Room Programme – September 2014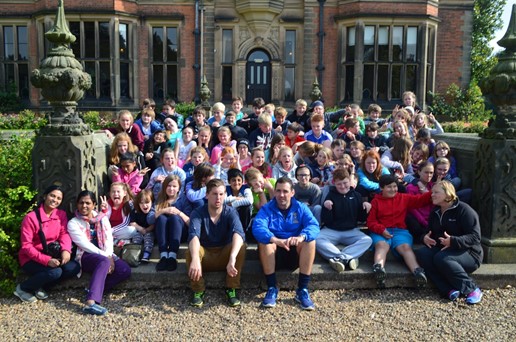 Visit to Rawlins Academy, Loughborough Rd, Quorn, Loughborough, Leicestershire LE12 8DY, United Kingdom by Ms. Rajasree V R and Ms. Savitha Suverna
Aabhas Mathur was the National Level finalist of IGNITE Project Competition – 2013 held at New Delhi, Topic: Petrol and Diesel Subsidy Optimisation
26th August 2014: Inauguration of the Swimming Pool and Talentia ( Showcasing of Club Activities)
The Wild Wisdom Quiz – City Level Winners Junior school edition as well as the Middle school edition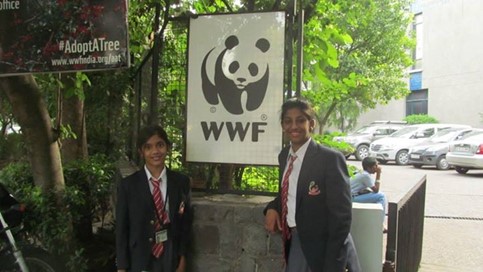 Middle School level participated at the National Finals scheduled for 1 October 2014 in New Delhi.
Vikasa Bharathotsava -2014 -15
District Level Sanskrit Song competition – First Prize
District Level Folk Song competition – Second Prize
DHie Fest 2014 -15
First Prize in Group Dance
Overall Championship – D. R. Bendhrae Kavana Singing competition – 2014
Winners for consecutive two years
Participants Mahathi and Shreyas B Rao
BGS Cultural Fest and Founder's Day Celebration -2014
Overall Runners
Global Teacher Accreditation – 2014
Awarded by British Council to Ms. Vinutha R Shetty who conducted an action Research by working with class 4 students on the topic – 'How can primary students be guided to identify the keywords to unlock Mathematics word problems?' under Global Teacher Accreditation project conducted by British Council.
Her action research paper has been recognised and she is been awarded Global Teacher Accreditation Award
Jyotsna Jaymon – BGS Idol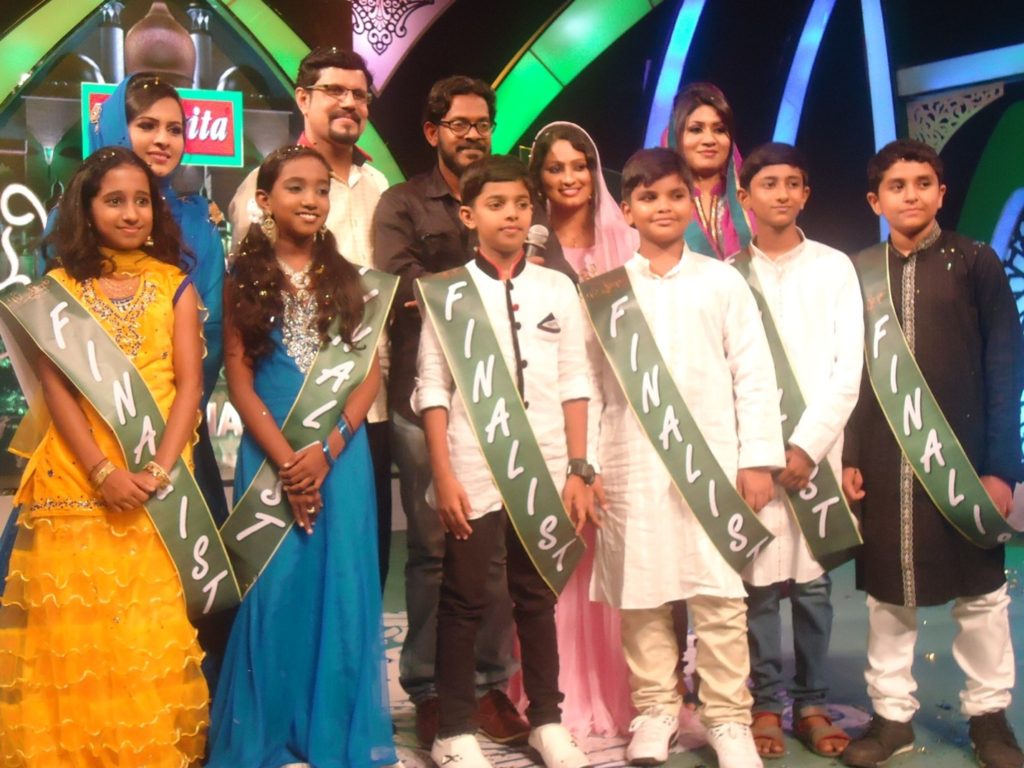 First one from the second row left
Finalist of Music Reality Show 'Kutty Patturumal' – Kairali Malayalam Channel
Final Round Scheduled In the month of December 2015
'TETRA PAK Ambassadors' 2014-15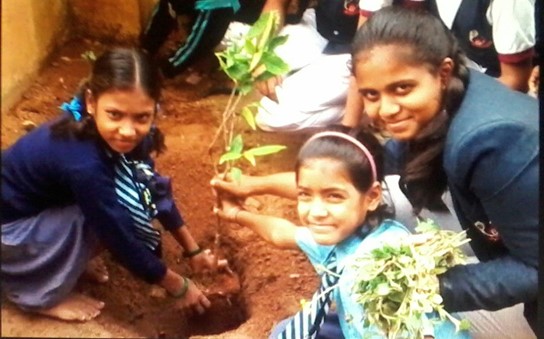 Sambrami Patil of class VIII A has been selected as 'Tetra pak Ambassador' by TERI and TETRA PAK to be the heart and soul of Project SEARCH (A TERI and TETRA PAK initiative).She is one among the 40 Tetra Pak Ambassadors from all over India. This programme provides selected students with opportunity to act as Ambassadors of project SEARCH in their respective schools in creating awareness on recycling for a cleaner habitat. Through this programme she motivates and guides her school mates to take care of the surroundings and the environment .She organizes various events like 'waste collection week', 'session with cleaning staff to give them guidance about the correct way of disposing waste', session for parents during PTI and develops training material. She is a true leader and active environmentalist.
Tetra pack Best TEACHER Award 2014 -15
Ms. Rajasree V R was awarded as the Best Tetrapak Teacher of Bangalore Region
School Excellence Award 2015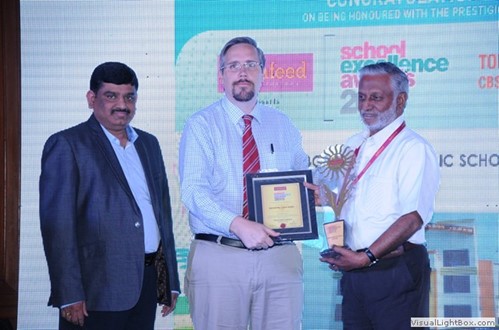 Special Honour based on the survey conducted by Brainfeed, a Monthly Educational Initiative
Our Institution was also assessed as one of the Top Schools in Bangalore by Digital Learning
Best School for Healthy School Environment – 2015
Parikrama Humanity Foundation in collaboration with the Address Health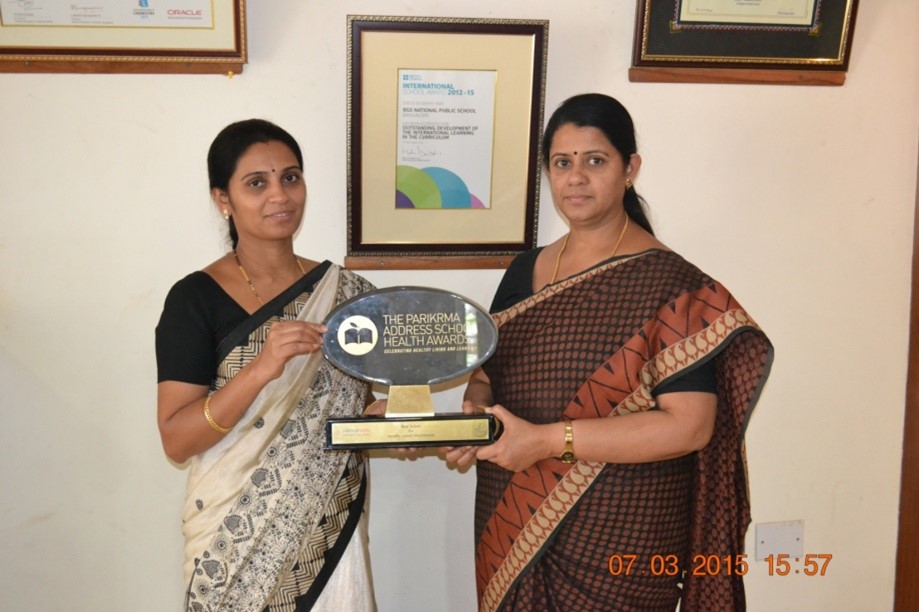 The Parikrama School Health Awards recognises the greatest gift that can be gifted to a child – 'Good Health'.
BGS NPS Spell Star Abhinav Mohanthi of class VIII National Finalist of Classmate Spell Bee Season 7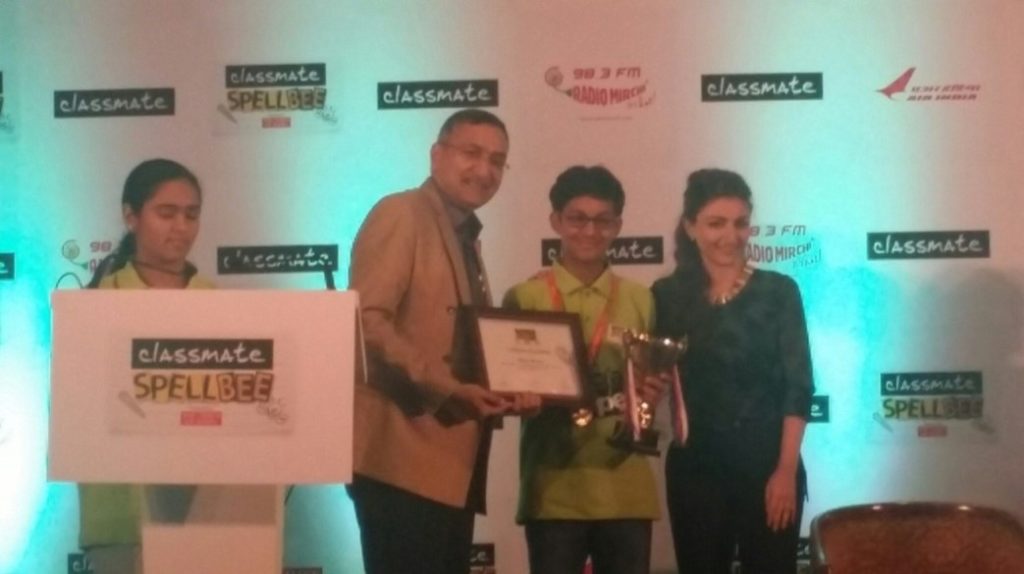 The National finals 19th to 22nd December 2014 conducted at Mumbai Ø The National finals of Classmate Spell Bee season 7 is a 5 episode series simulcasted on Discovery Channel, Discovery Kids and Discovery Tamil in March 2015
BGS NPS Smart Writer – Oishika Ganguly of Class VIII Ø Oishika Ganguly participated in the NIE Times Lit Fest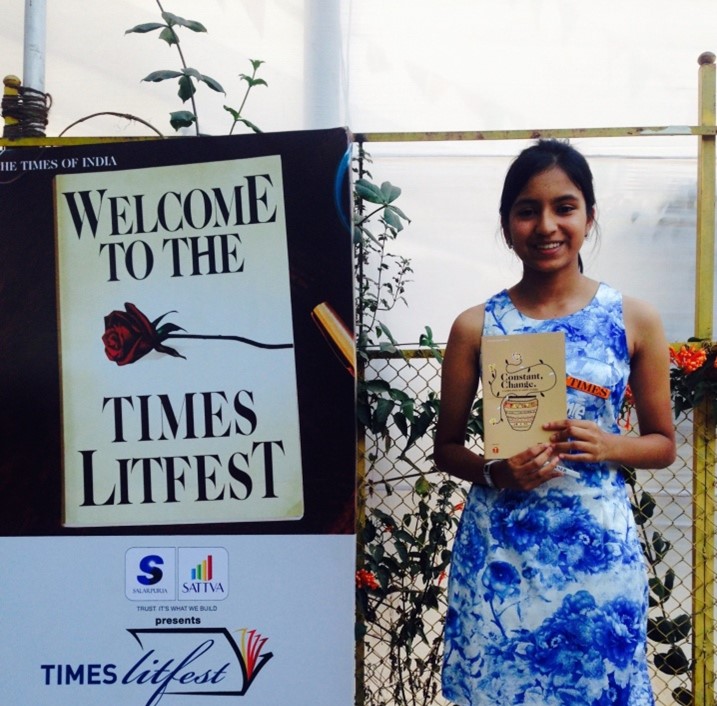 Short story writing Competition, a life time opportunity for the Budding Authors to unleash their talent and unveil creativity. Her story titled 'Change' won the recognition at the Award ceremony 1st February 2015 at Jayamahal Palace, Bangalore. The story was published in the book titled 'Constant Change' which was released during the event.
Gyan Lab Kidovators Challenge – Most Enterprising School Award -2014 (Second year in a row)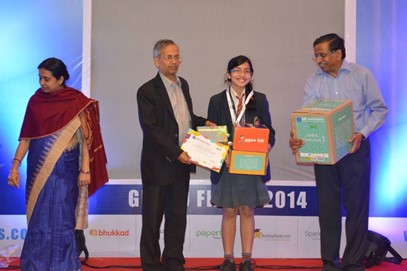 Gyan Lab Kidovators Challenge is a unique National level challenge for school kids of classes 3 to 9 aimed at testing their mettle and preparedness for real life.
The competition, which was conducted over the last five months, saw the participation from over 26,000 students of which Top 175 were invited to participate in the Grand Finale. The top three students from each class were awarded prizes and awards worth Rs 1 lakh, 50,000 and 25,000. BGS National Public School, was awarded Most Enterprising School Award. The school received Rs 50,000.
Visit To Kells And Connor Primary School in Northern Ireland UK in November 2014
By Ms. Shravani Sengupta and Ms. Vinutha Shetty

Academic Year 2015 – 16
A Golden Initiative 2015
An initiative of Dr. Venkataramanna, Vice- Chairman and Neuro Surgeon, BGS Global Hospital, Bangalore. Students were involved to educate and analyse the importance of the Golden hour which can save life of victims of head and spinal cord injury during accidents. Students actively participated in raising funds and donated around Rs. 62,000/- to the Neuro Science Centre for the treatment.
Initiated Charity Club 2015
Students Council headed by Master Nishanth R Shankar motivated students of all levels to donate stationary items which was gifted to Three Government Schools along Bannerghatta Road, Samarthana Organisation ( Around 800 Students) and BGS School for Blind
Climate Edu X change programme – In collaboration with Teri and DELL
Sarathi Project –improving ITC skills in Government School Students – 3
neighboring schools adopted and trained
Development of a Herbal Garden

Search Project – Tetra pack collection and recycling to make furniture for the under privileged children
Awards and Recognitions
International School Award – 2015 – 18
Accredited with the British Council International School Award – Second Time in a row
International English Olympiad
I rank – International Level (2015) Ø Bhavika Singh – Class I
Organised by Science Olympiad Foundation
Second National Science Concours
Certificate of Honor for Excellence Participation and Superior Performance in
NSC – 2014
Marketing Strategy Competition 2015
Master. Rohith M.R, Accounting Directior Master. Shreyas Raviprasad, Kumari. Sambhrami Patil and Kumari. Divya Shekar of Class IX had participated in a Marketing Strategy Competition. Their on spot product was Maggi and they had 15 minutes to prepare their presentation and won second position in the competition
Deeksha I Cube competition – 2015 -16 Overall championship
Class X students participated in Inter School Science Competition organized by Deeksha College and won the overall championship
Oishika Ganguly of class IX is being awarded the Carlsbad International School Summer Program Scholarship worth Rs 1.75 Lakh
Overall Championship – D. R. Bendhrae Kavana Singing competition – 2015
Winners for consecutive three years
Participants Mahathi and Shreyas B Rao
DELL- teri –Climate Edu Exchange Program -2015
Best School in implementing Saarthi programme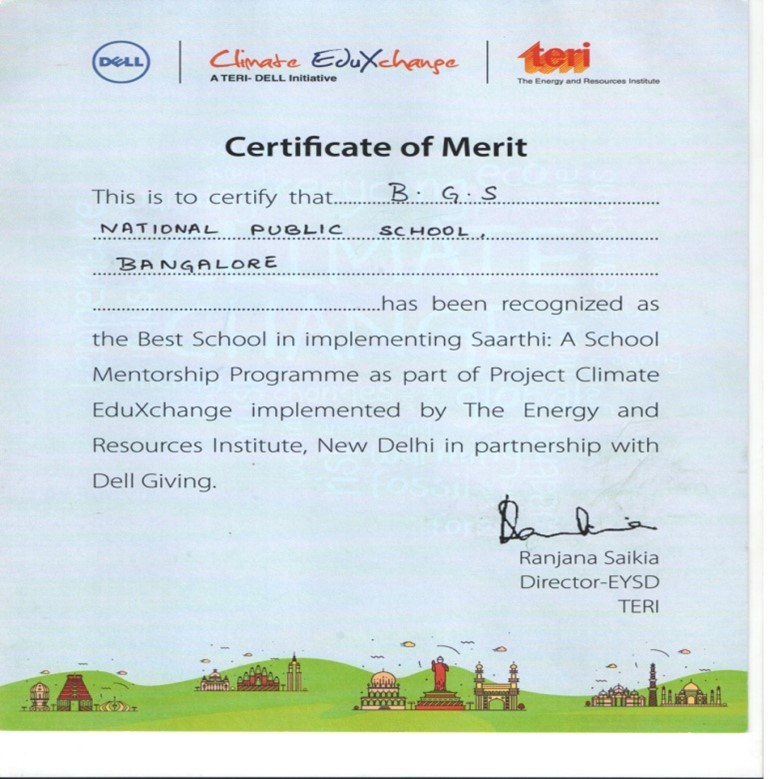 Ranked No.2 in the category 'CBSE Schools' (Top 20 CBSE Schools, India) and Ranked No.1 CBSE School in Bangalore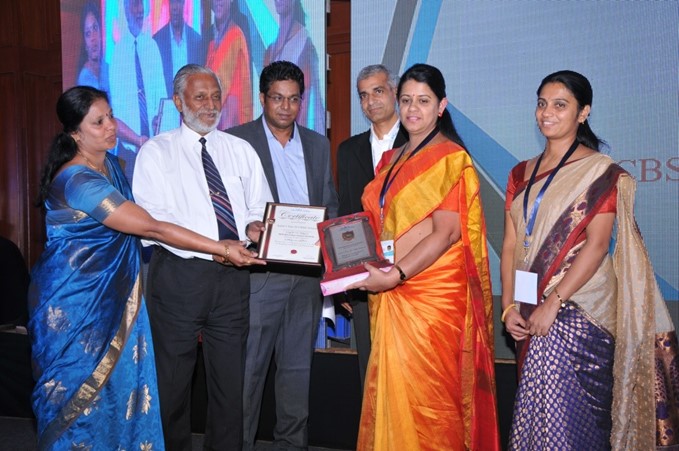 Survey conducted by EducationToday.co – 2015
Top 125 Schools in 'International, CBSE & ICSE' category have been selected out of over 500 Survey Forms received. The schools have been categorized under eight parameters i.e., Academic Reputation, Individual Attention, Infrastructure Provision, Innovative Teaching, Safety & Hygiene, Sports Education, Value for Money and Co-curricular Activities. India School Merit Awards, 2015 are based on Jury Rating,
Parent's Votes (14,209 votes) & Education Today. co's Team Analysis
(Perception based)
SBI Kidovators Challenge 2015-India's Most Innovative Challenge
Most Enterprising School Award – Cash prize of Rs 35000/-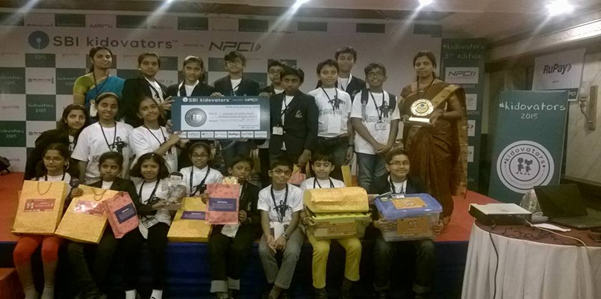 Finals held at Bhubaneshwar, Odisha
Class 3 – Master Arav Shah – 2nd Prize
Class 5 – Kr Rishika Verma – 2nd Prize
Class 6 – Master Arkin Idnani -1st Prize
Class 7 – Kr Sonal Schin Keni – 2nd Prize
Class 8 – Master Srikar Bhavesh – 3rd Prize
Best Teacher In-charge – Ms. Rajasree V R
Nirmalya Dey and worked on an idea of Sporopollenin extraction from
Pollen grains guided by Ms. Savitha Suverna, who was the only student from Karnataka to participate in Ideathon and Nobel Prize Series Exhibition at Science City, in Ahmedabad, Gujarat on January 09, 2017. He got an opportunity to interact with the 9 Nobel laureates of the World
Academic Year 2017-18
Awards and Recognitions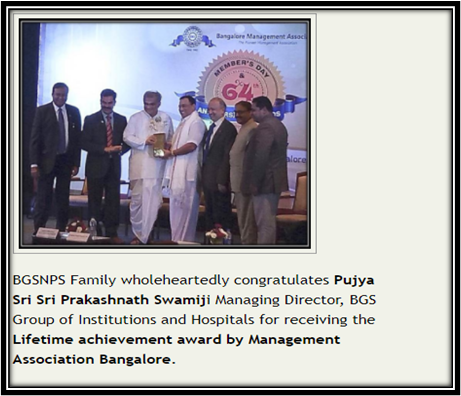 India National Merit Award 2017-18 in the Top 20 CBSE schools – Survey Conducted by Education Today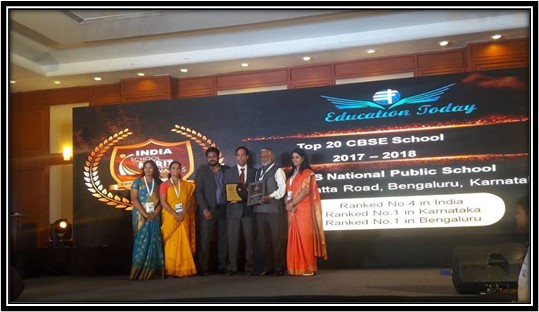 The Best School in Innovation in School Health and Student Safety Management by ASSOCHAM, Parent of Innovation Awards 2017.Receiving the Award from Sri. Vajubhai Rudabhai Vala, Governor of Karnataka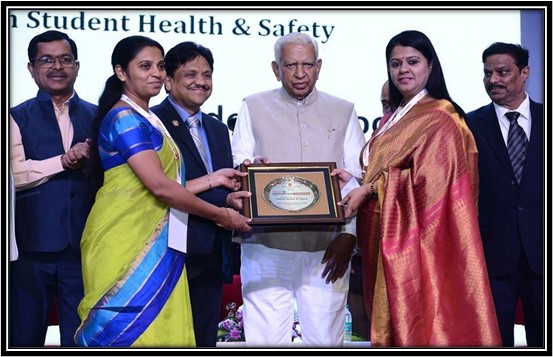 The Winners of MATHWHIZZ National Level Quiz Competition- seeking blessings from the Managing Director Sri Sri Pakashnath Swamiji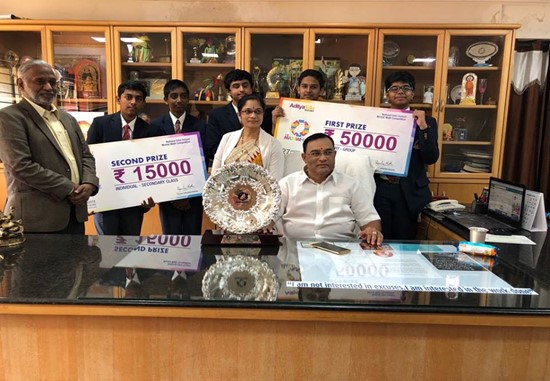 Ms Nalini U & Ms Lakshmi A won the first prize out of 81 team in the Teachers' quiz conducted by National Hillview Public School on the occasion of Teachers Day.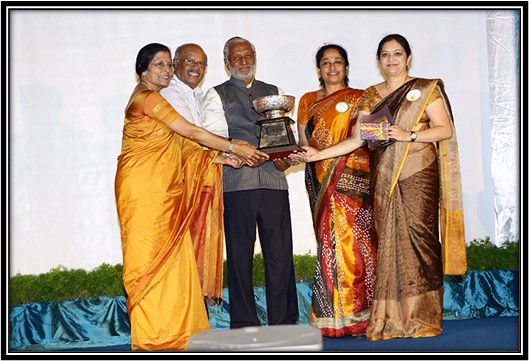 Winners of CBSE Zonal Level Volleyball Team (Girls) of BGSNPS with Reverend Managing Director Sri Sri Prakashnatha Swamiji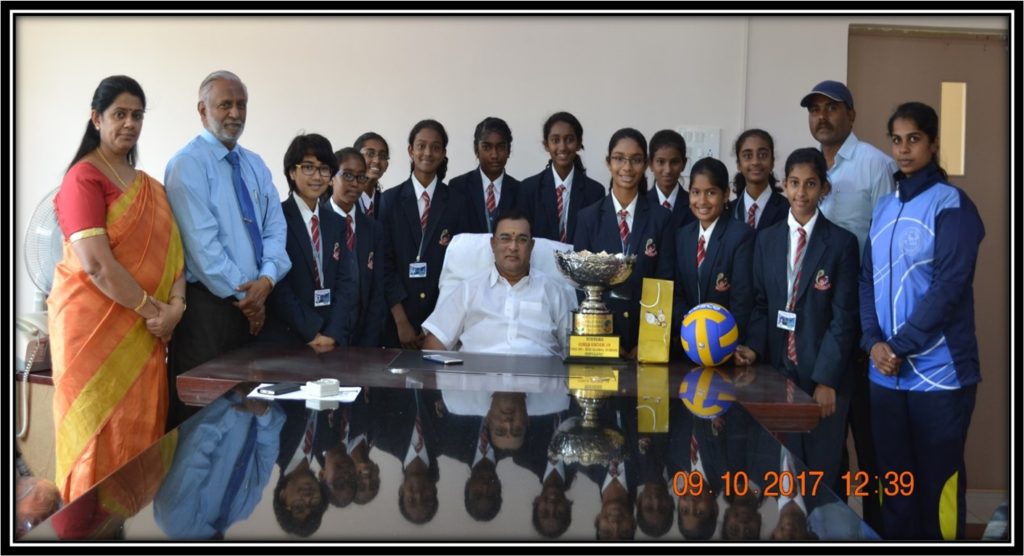 Dhyan Balakrishna won 3 Gold medals in CBSE Zonal level Swimming Competition and received the consolation prize in the National level competition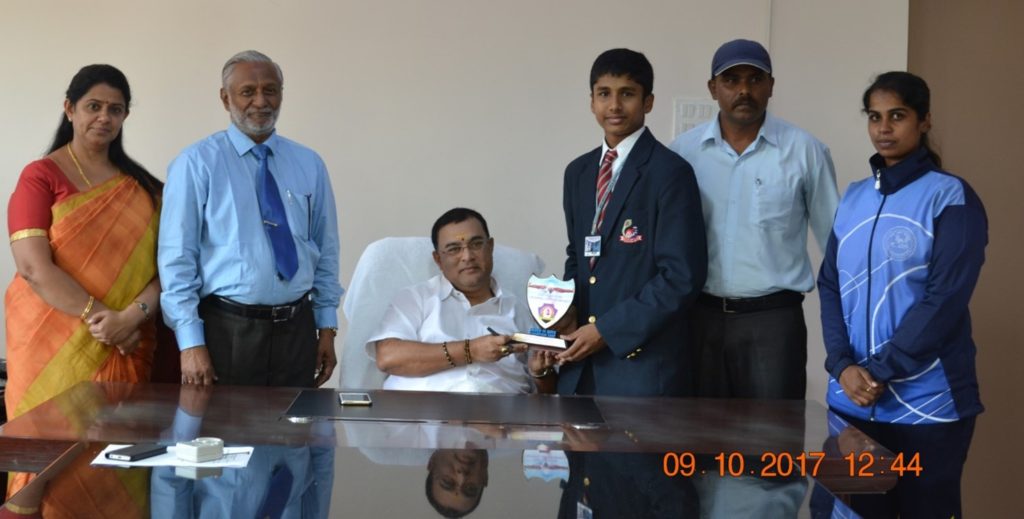 The finalist in 'Rally for Rivers' creative art competition held by Isha Foundation (Sadhguruji -founder). The art titled ' Our Vibrant Rivers- Cherish or Perish?' depicts the need to preserve our water bodies and how humans are polluting the rivers.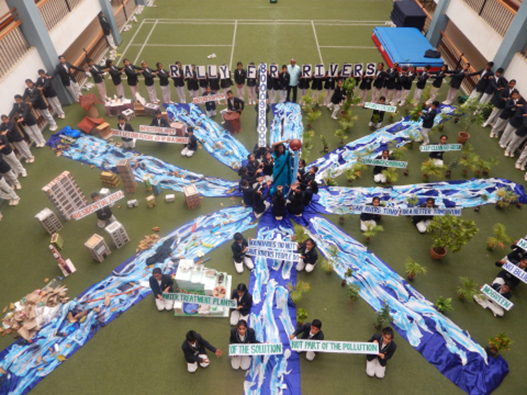 The maiden edition of the BGSNPS Model United Nations Workshop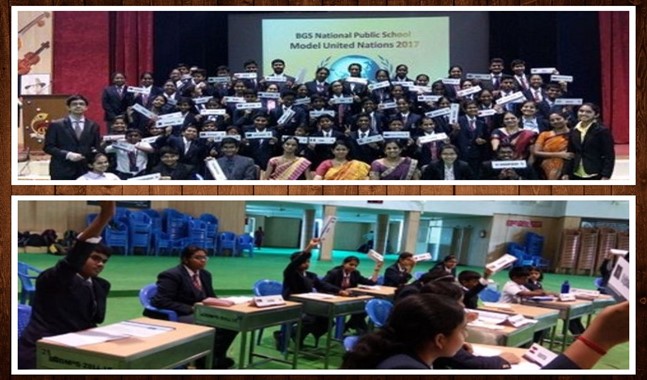 Children's love for cartoons was seen in the beautiful display board arrangement done by the four houses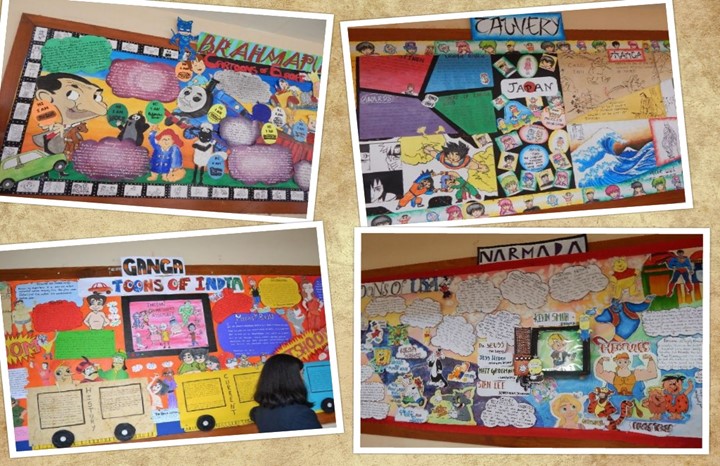 'Spell Bee competition'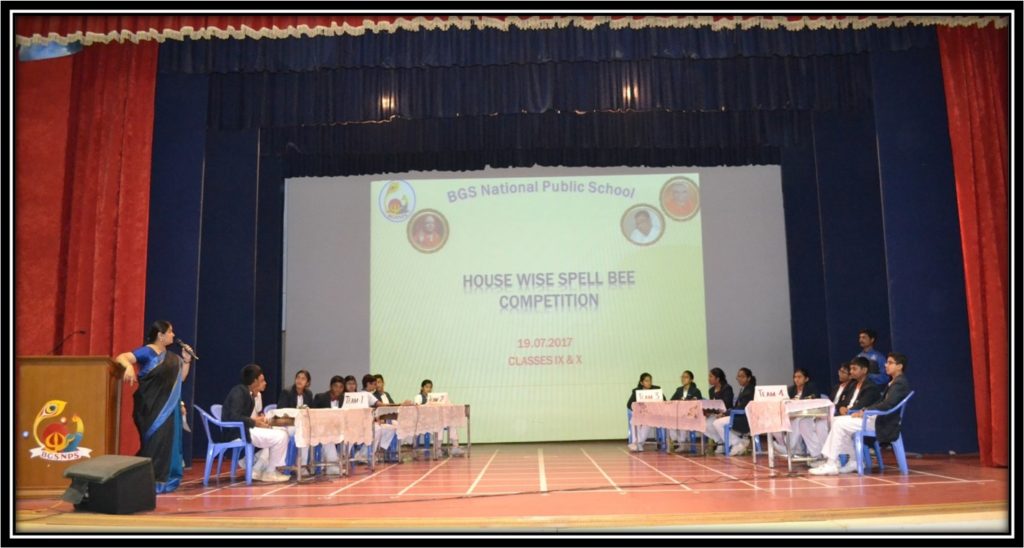 On occasion of Sports Day, display by 1,250 students of Classes I, II and III- India map and highlighting the importance of water bodies.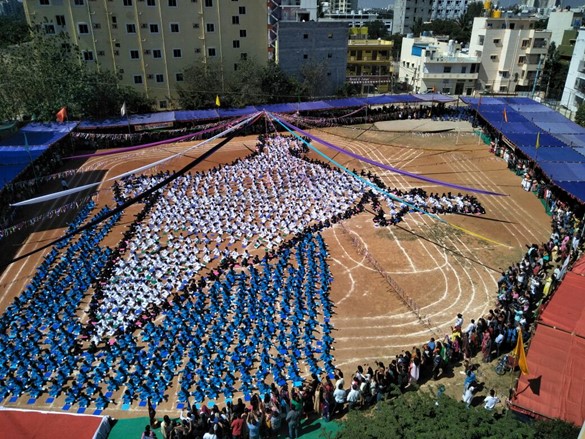 'Joy of Giving'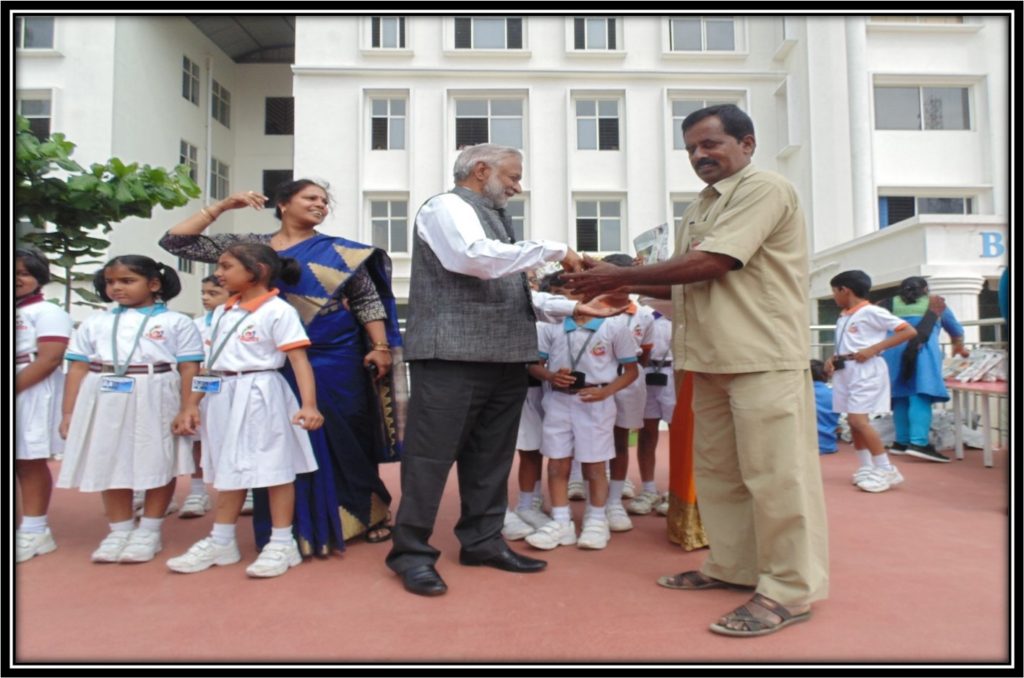 The Pre Primary sections came dressed up as Krishna and Radha on the occasion of Janmashtami Celebrations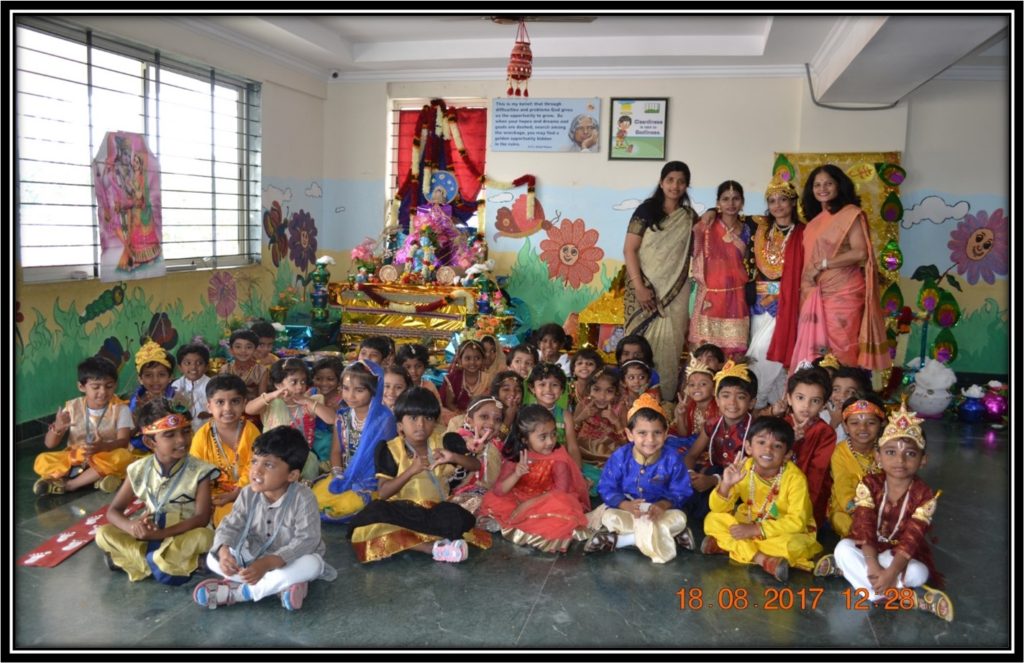 Beautiful arrangement of flowers in the form of Pookalam on the occasion of Onam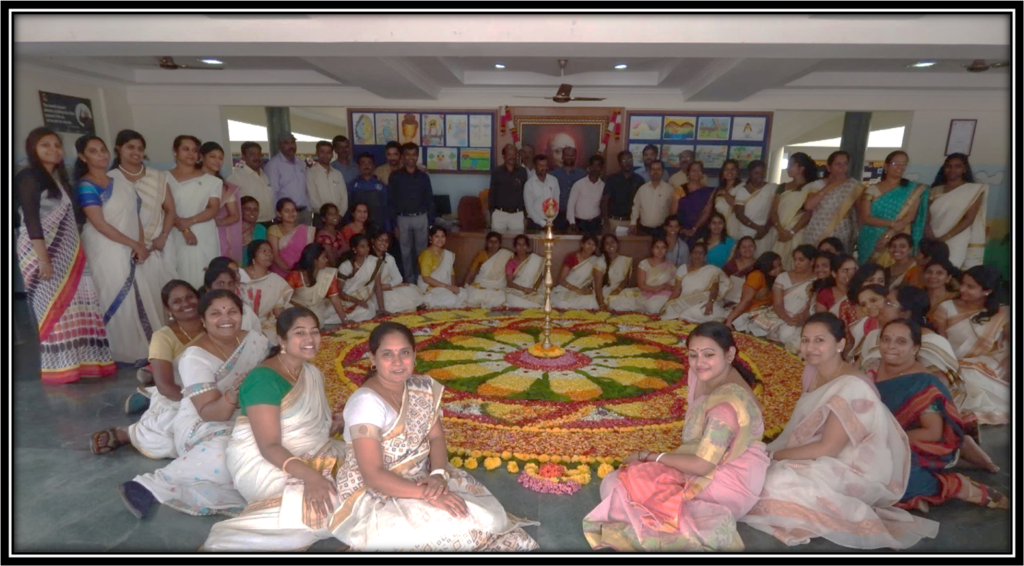 Teachers' Day celebration in school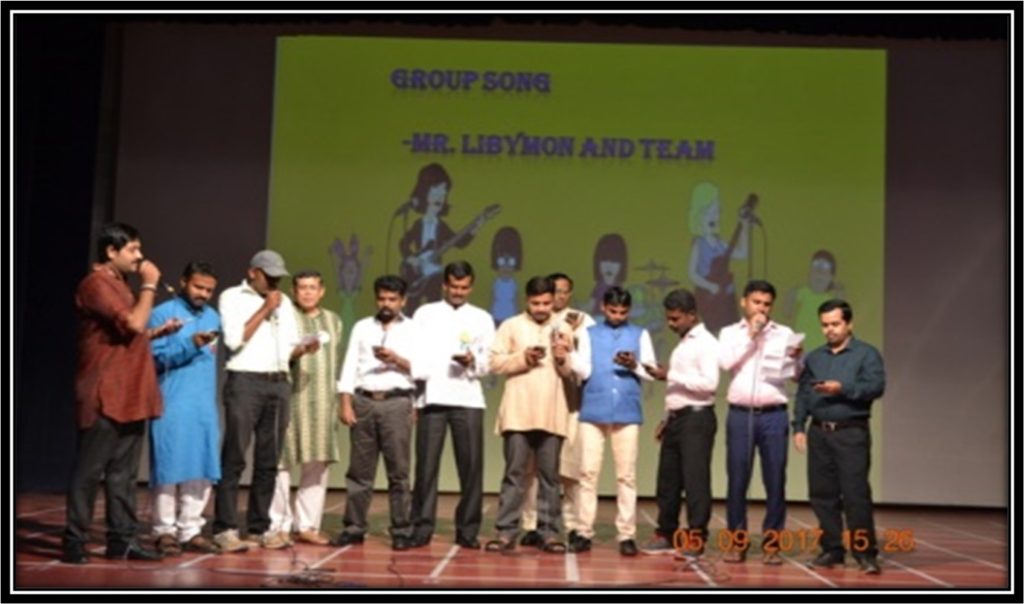 'Nada habba – Dasara' was celebrated with great enthusiasm with 'Bombe Pradarshana' – doll arrangement in our school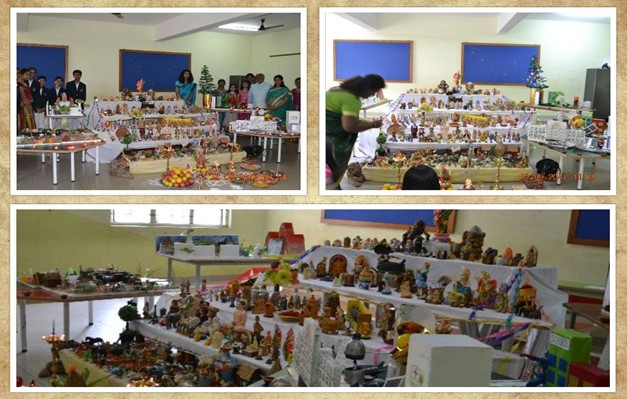 All Faith Prayer" on the occasion of Gandhi Jayanthi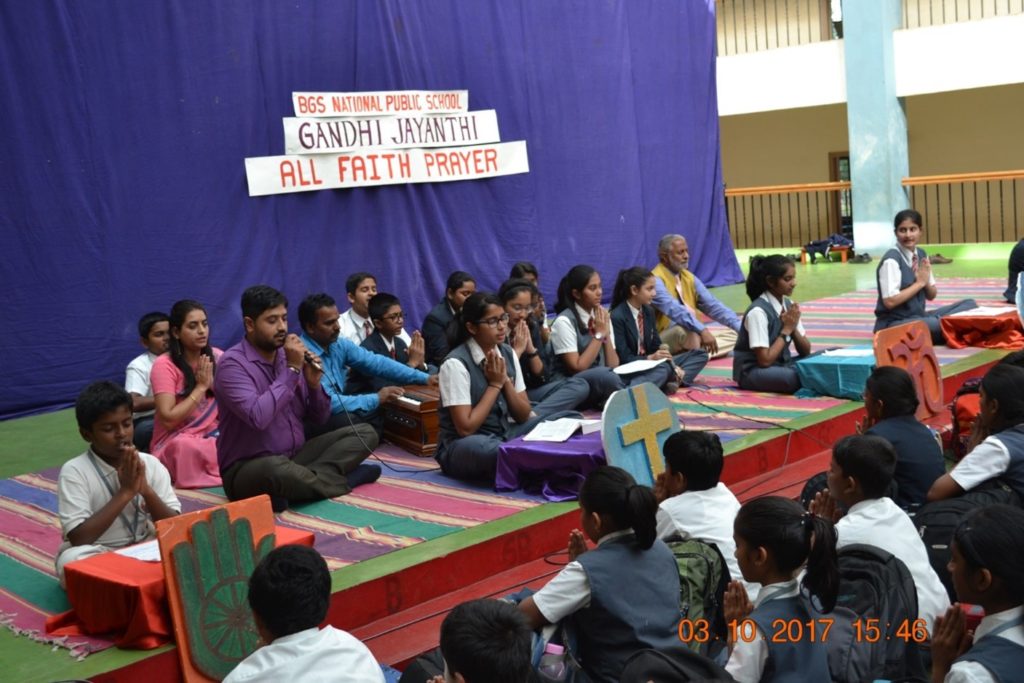 Kannada Rajyotsava celebration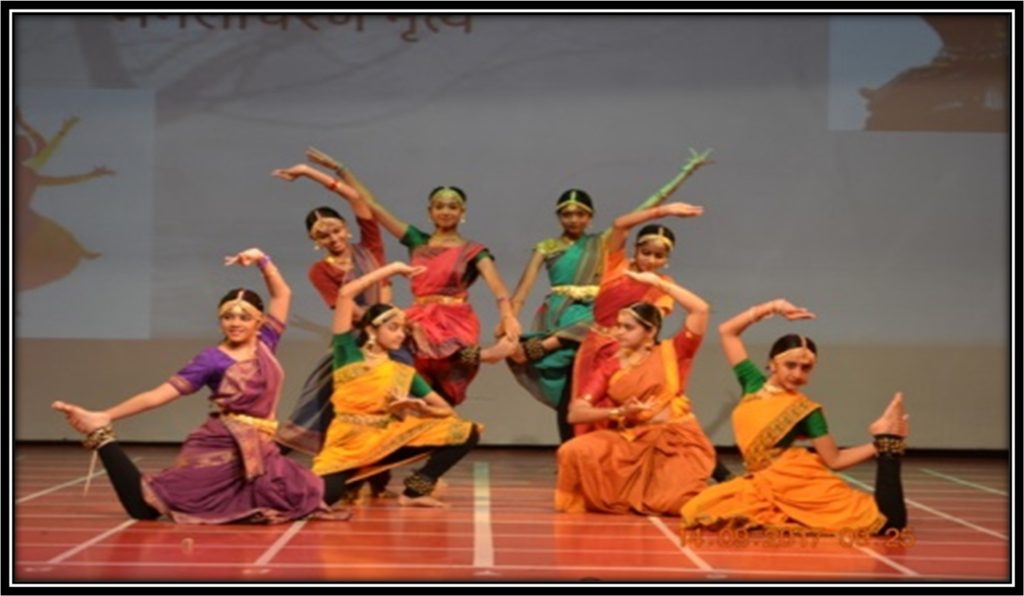 Group song competition — theme 'Patriotism'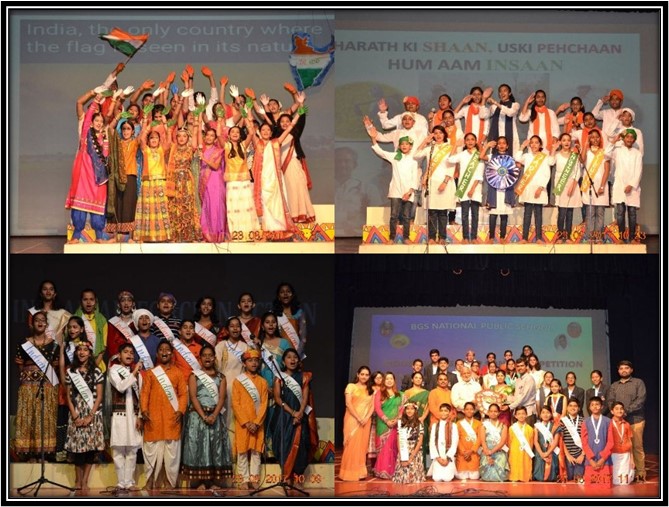 International Student Exchange program- Class 4 students prepared power point presentation on wild life of different countries and shared it with our partner school Kells and Connor Primary School, Northern Ireland, UK.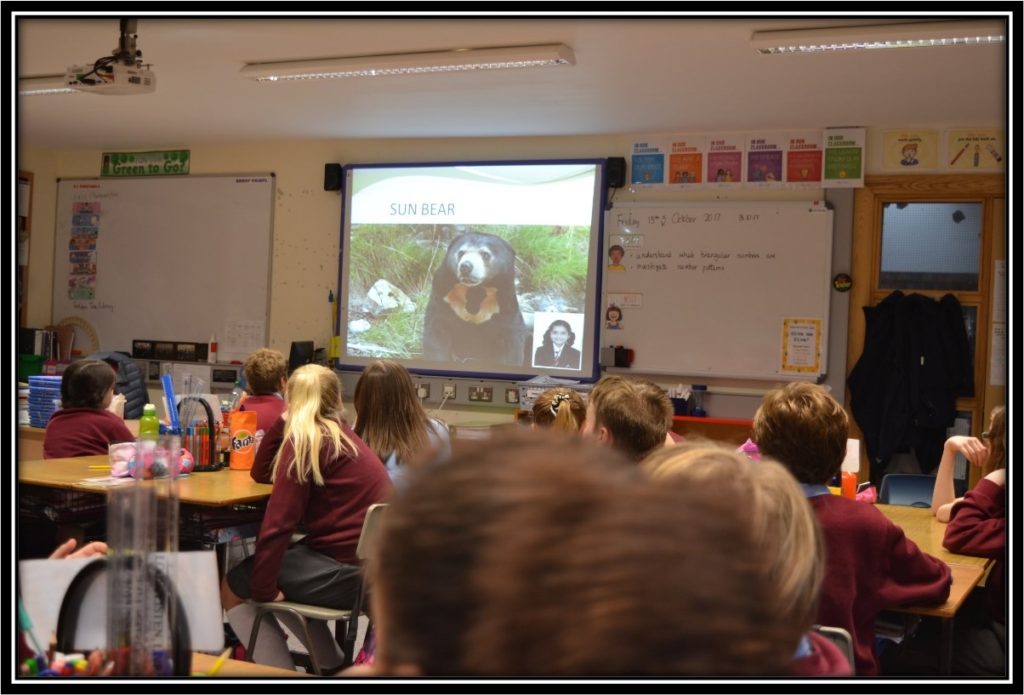 Interaction of our students with Nigerian Nationals on the topic Wildlife of Nigeria and sports of Nigeria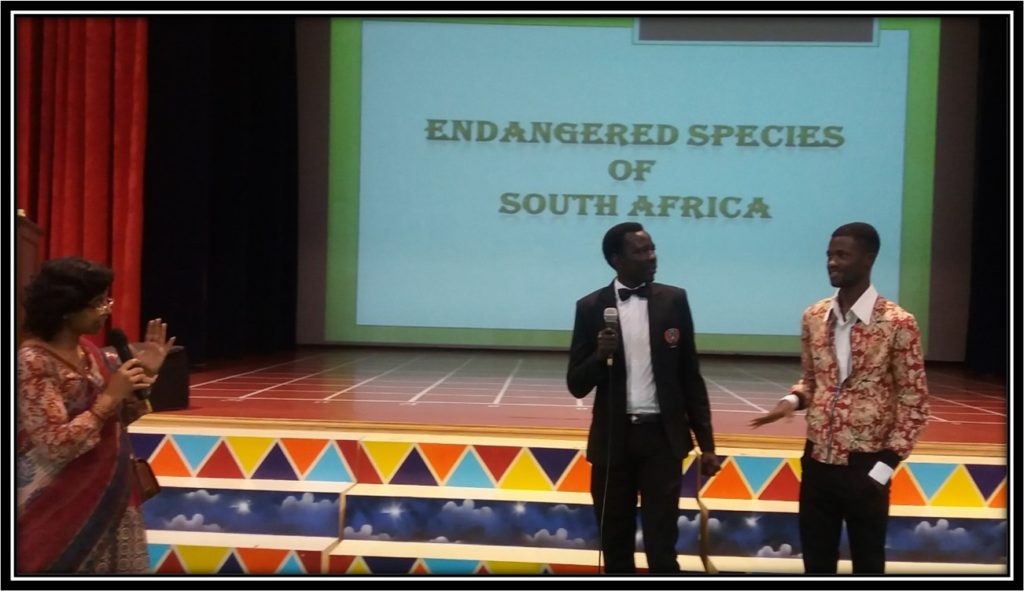 Bodhi Art Show – The artistic talent of students was brought out in the colorful art competition "Bodhi Art Show" presided by our Parama Poojya Sri Sri Sri Dr. Nirmalanandanatha Swamiji and Revered Managing Director, Sri Sri Prakashnath Swamiji.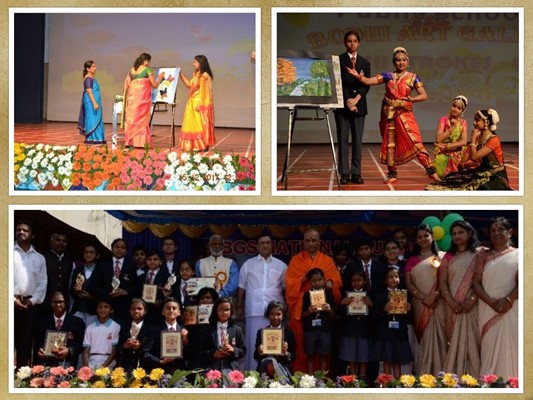 School Exhibition 'Panache 2017' themed – Mera Bharath Mahan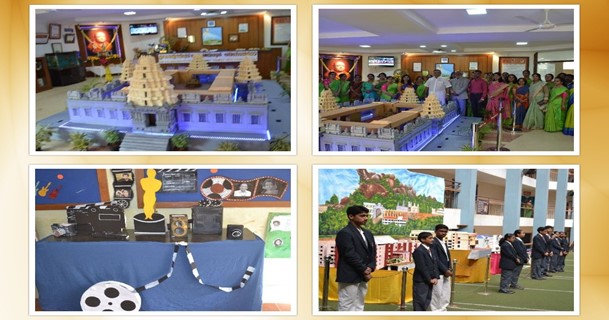 Music Mania, Season 8, was conducted in school with great zest and fervor. This competition was held to tap the musical skills of the students. Poojya Swamiji, Sri Sri Prakashnath Swamiji awarded cash prizes of Rs.10,000 each for the winners and Rs. 5000 for the runners-up.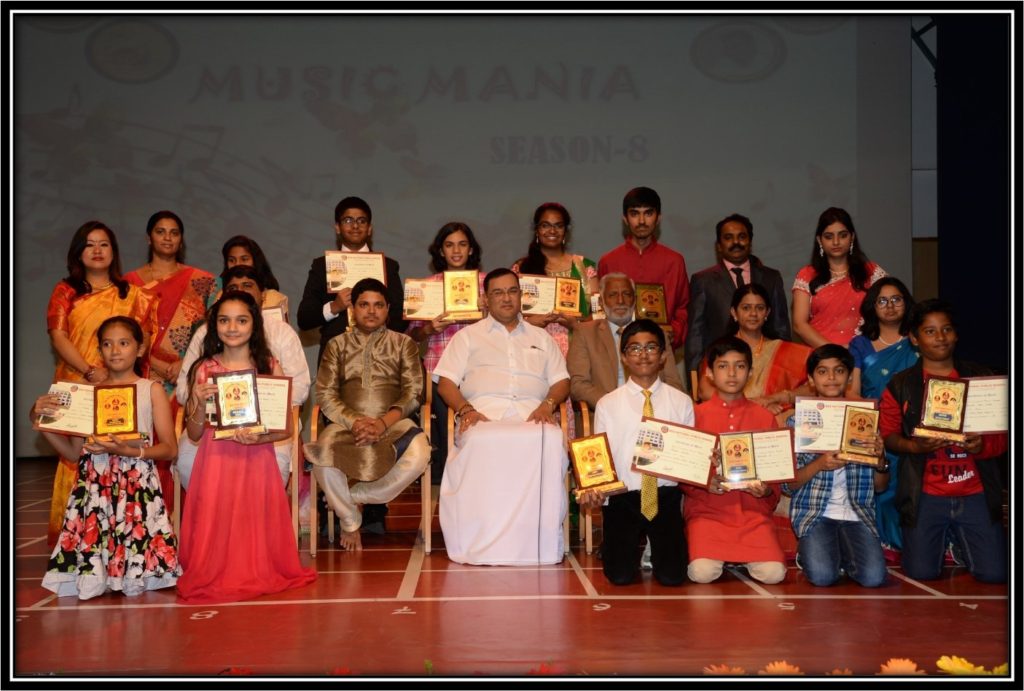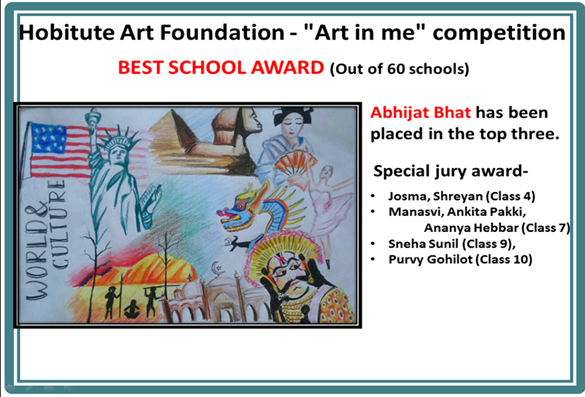 Abhijat Bhat Won the First Prize in the Deccan Herald NiE Art Competition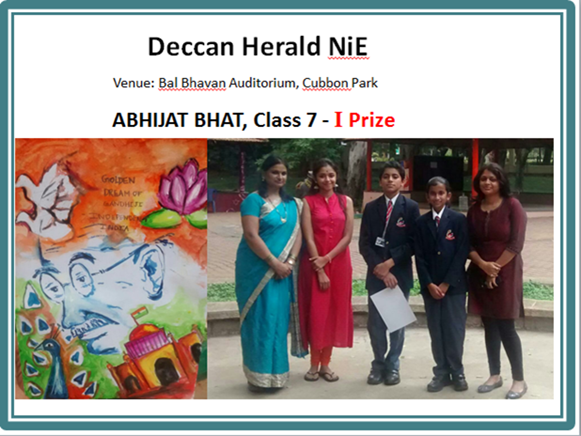 Best School Award Maximum Participation Award – Mirambika school for New Age
Debate – II Prize – Richa Kiran Rooge and Medha Ujre
Group Song – III Prize
Group Dance – III Prize
Hindi – anchoring – I Prize – Ubharte Udghoshanam
Competition in Sanskrit – II Prize – Chitra Vishleshanam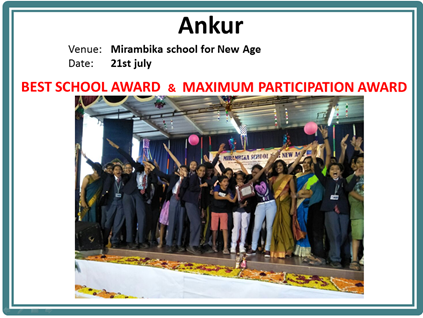 Silicon Spectrum a Cultural Fest – Organised by Silicon City Academy of Secondary Education- Second Runner Up
Overall runners-up ' BGS Utsav and Founders Day'

Nada Laya Sangama, Musical Extravaganza held at SJBIT auditorium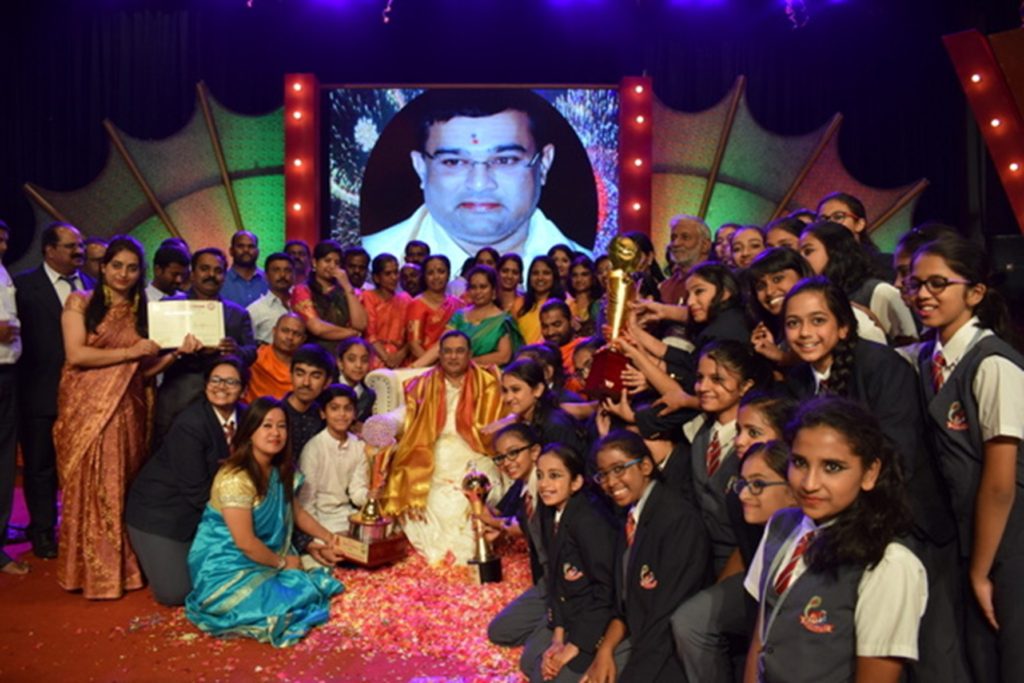 The Raksana event held in Bangalore to create awareness about child abuse and stand up for child rights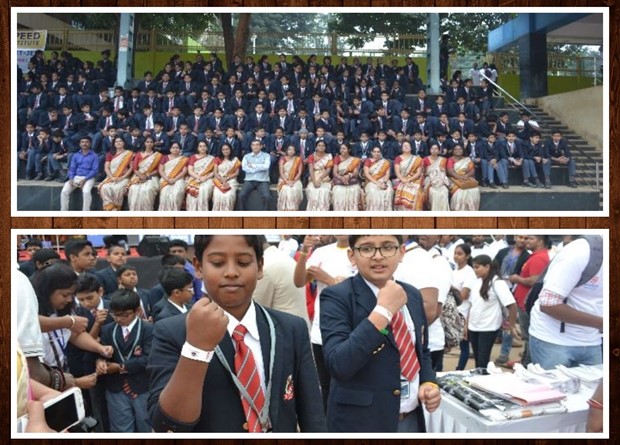 Educational and recreational trips for students of all classes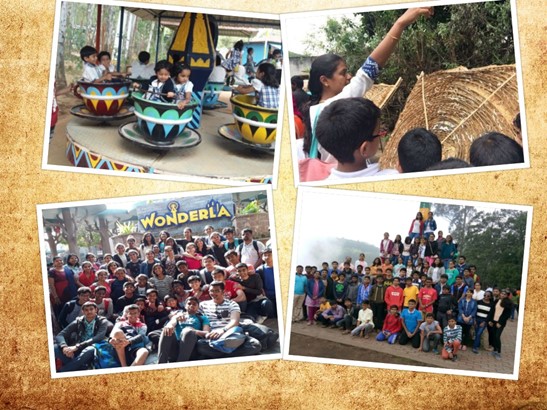 Teachers and Students Participated inThe 24th session of the Asia-Pacific Regional Space Agency Forum (APRSAF-24) was organised at Bengaluru, India during November 11-12, 2017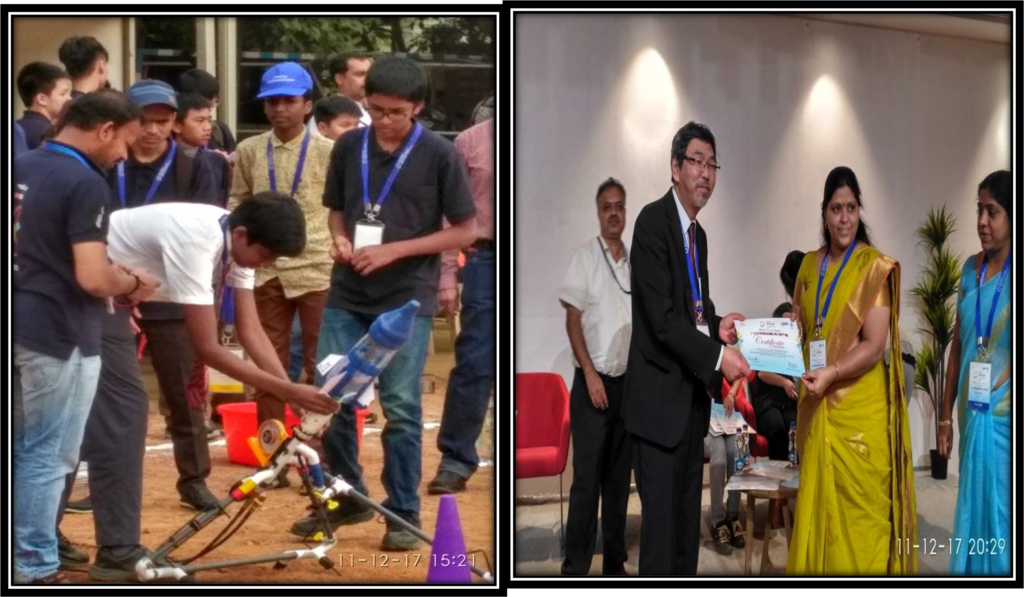 Ashwin Ujre and Abhinav Mohanty Qualified TCS IT WIZ and were awarded by Sri Bhaskar Rao, Additional Director General of Police, Karnataka State Reserve Police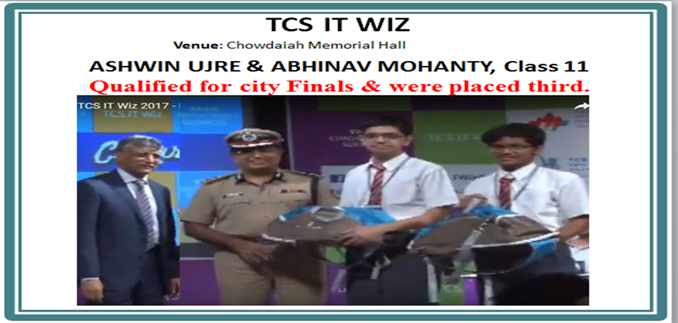 Bishop Cotton Model United Nations
Abhinav Mohanty – Best Delegate award
Country represented: Lebanon
Agenda: Special Summit on the Middle East and North Africa
Syrian Refugee Crisis and Terrorism in the MENA region
Presidency Challenge 2017 – Quiz Competion – III Prize
Aniket Hazra and Abhineet R K
Shortlisted by the International Accrediting Authority (IAA), India Education Award 2017- Award Function at New Delhi
Speech in Science Contest organized by NPS, Banashankari – Best School with RollingTrophy
Divya Shekar – Best Senior Speaker and won First Prize
Jiya Tomar – Junior
Deeksha ICUBE competition – BGS NPS Runners up
Winners in Innovate
Runners in Integrate
Christ MUN (Model United Nation) organized by Christ Junior College
First honorable delegate Abhinav Mohanthy – Class XI
Commendable delegation – Adithi Sadhu – Class IX
Special Mention – Arnav
SJBHS MUN organized by St. Joseph Boy's High School
BMUN special mention – Aryan Shetty – Class IX
Sports and Games
R A Rama Devi Volleyball Tournament – Hosted by Sri Kumarans Children's Home
Under 19 Girls- Winners
Under 19 boys – First Runners up
Tenth School Olympic Sports – Youth Sports Club, Jayanagar
Senior Boys Volleyball – First Runners Up
Senior Girls Volleyball – Second Runners up
7th All Style Open Karate Championship – 2017, Organised by Shihan D . John Leeber, Technical Director and Chief Refree 5 th Dan Black Belt
Best School Karate Championship
Khel India – Badminton Tournament
Under 15 boys – Winner
Under 15 Girls – Winner
Under 13 boys – Winner
Under 13 Girls – Winner
Under 10 boys – Winner
Under 15 boys – Runner
Under 13 Girls – Runner
Under 10 Girls – Runner
Under 10 Boys – Runner
KSA –State Level Swimming Championships
Dhyan Balakrishnan
Gold Medal – 1
Silver Medal – 1
Bronze Medal – 5
Participated in National level Swimming Championship held at Pune and won fourth
Position in Free Style
First Pooja Aquatics Non Medalist – Swimming Championships
Shubhang Kuber won Gold Medal in 50 mts Breast Stroke
CBSE Clusters
Girls team under 19 qualified for National Levels Volleyball Tournament which was held at New Delhi and were the Second Runners up
Joy of giving – At BGS School for Blind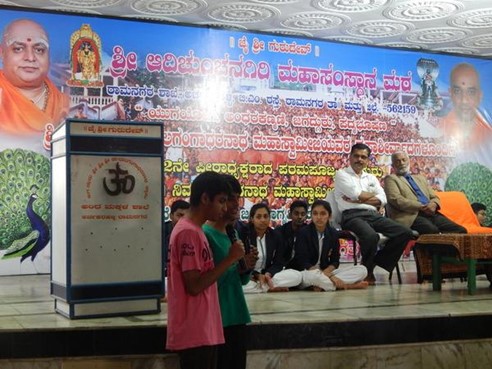 JYOTHIRDAAN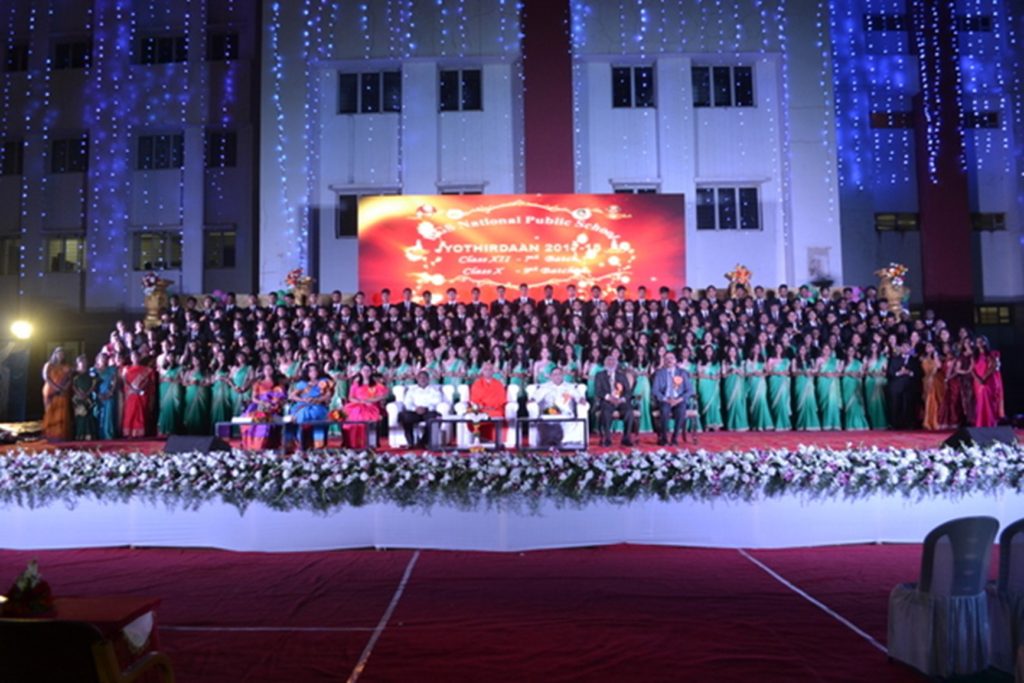 Pre-Primary Students participating in the fashion show themed 'Flowers'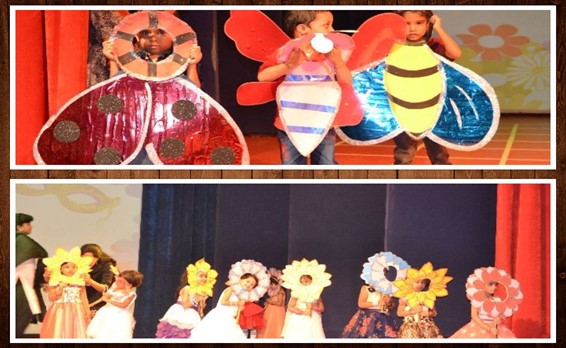 Global Citizen ISA – Veggie World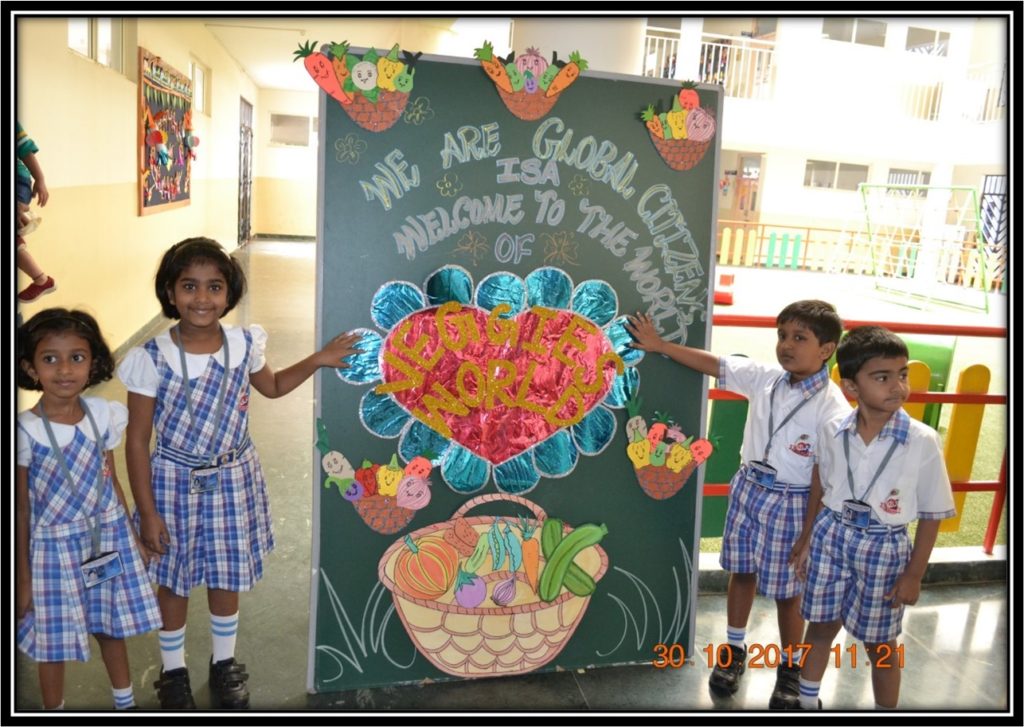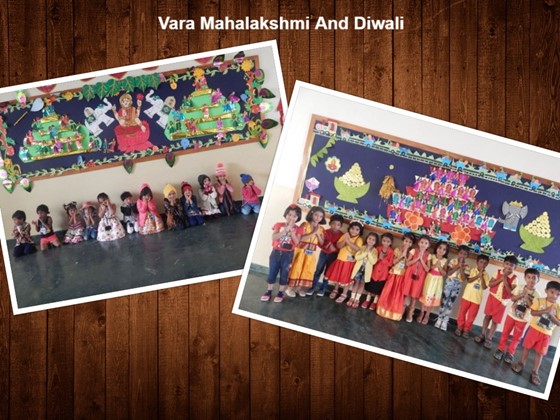 ANNUAL REPORT 2020-21 – CLICK HERE