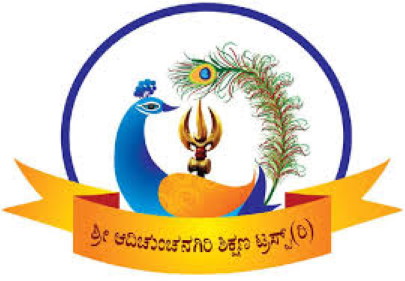 Established in 1974, Sri Adichunchanagiri Shikshana Trust (R) is guided by the commitment to excellence, under the Blessings of His Holiness jagadguru Padmabhushana Dr. Sri Sri Sri Balagangadharanatha Maha Swamiji. Importance is given to impart three components of education – intellectual, spiritual & physical needs of students. With this vision, the trust has started 500 educational units across the country, benefiting more than 1,00,000 students every year.
Padmabhushana Sri Sri Sri Dr Balagangadharanatha Mahaswamiji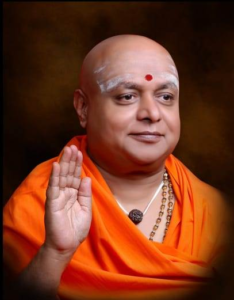 Sri Sri Sri Dr Balagangadharanatha Swamiji, pontiff of Adichunchanagiri mutt, was born as Gangadharayya on January 25, 1945.

After completing SSLC with a first class in 1963, he joined the Government Arts and Science College in Bangalore to pursue science.

His spiritual inclination drew him to pontiffs of various mutts during his student life and it prepared him for the role he played well after taking charge of Adichunchanagiri mutt at Nagamangala taluk in Mandya district.

He was given diksha by Ramananda Swamy, the then pontiff of Adichunchanagiri mutt, on February 12, 1968 and was renamed as Balagangadharanatha.

After he was anointed as the pontiff of the mutt on September 24, 1974, Balagangadhara went to Kailasashrama in Bangalore and Sri Jayachamarajendra Government Sanskrit School for obtaining scholarship in scriptures.

The mutt witnessed a revolutionary progress under his leadership with several of his flagship projects in education, religion and social service. Hundreds of thousands of children from rural areas are studying in more than 450 Institutions run by the Adichunchanagiri Education Trust.

The children of the less privileged are provided with accommodation, food and education, starting from pre- school to MBBS and Engineering. Besides, the students irrespective of their caste and creed, can study Sanskrit and Agama at Kalabhairaveshwara Samskrita Agama Pathashale on the mutt premises at Adichunchanagiri.

Being the main pontiff Swamji enjoyed immense political following. Political leaders, cutting across party lines and , called on him regularly seeking his guidance. Many political leaders would call on him before launching the election campaign or political conventions.

With the association of State government and different religious leaders, Balagangadharanath Swami launched "Karnataka Vanasamvardhana Trust," to improve the forest wealth by planting five crore saplings. the mutt volunteers under his guidance took up desilting of water tanks as a part of Jalasamvardhana scheme to increase the storage capacity of tanks and improve ground water level.

He also rendered yeoman service in the health sector, opening hospitals that provided free accommodations, treatment and food.

Under a health programme, trained healthcare volunteers visit villages every day, educate, guide the patients and bring suffering patients to the hospital, get them treated and send them back to their places. He also introduced mass marriage system to reduce the burden on the economically deprived sections of society. We the BGS NPS family is always grateful to him for starting an institution here at Hulimavu. This institution had a special place in his heart.
Always Jagath Guru used to say that BGS NPS is SIHIMAVU SCHOOL,Not HULIMAVU SCHOOL