Awards and Recognitions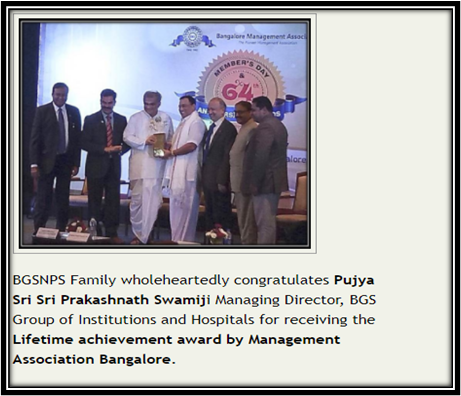 India National Merit Award 2017-18 in the Top 20 CBSE schools – Survey Conducted by Education Today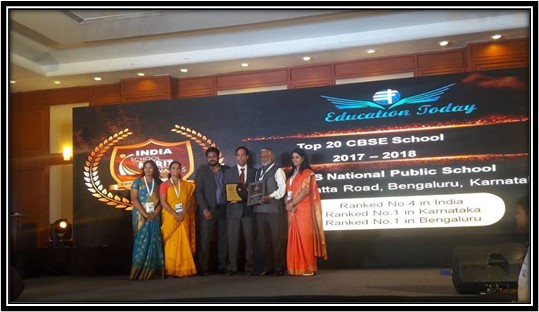 The Best School in Innovation in School Health and Student Safety Management by ASSOCHAM, Parent of Innovation Awards 2017.Receiving the Award from Sri. Vajubhai Rudabhai Vala, Governor of Karnataka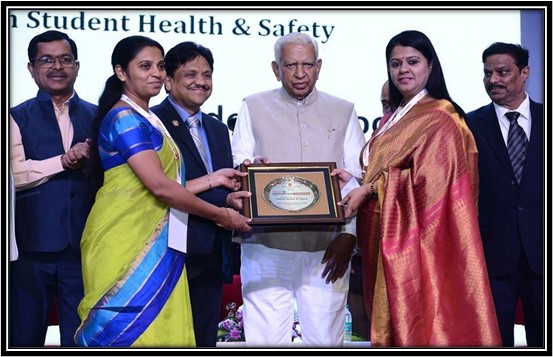 The Winners of MATHWHIZZ National Level Quiz Competition- seeking blessings from the Managing Director Sri Sri Pakashnath Swamiji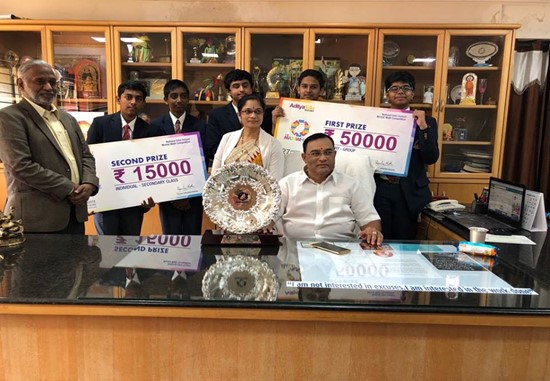 Ms Nalini U & Ms Lakshmi A won the first prize out of 81 team in the Teachers' quiz conducted by National Hillview Public School on the occasion of Teachers Day.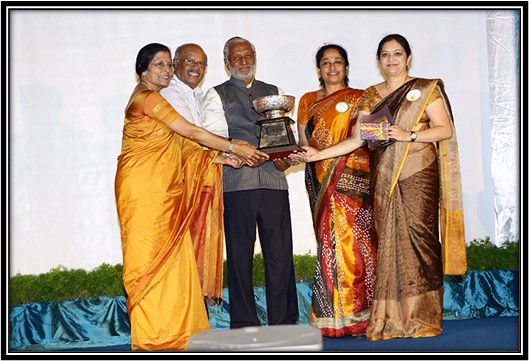 Winners of CBSE Zonal Level Volleyball Team (Girls) of BGSNPS with Reverend Managing Director Sri Sri Prakashnatha Swamiji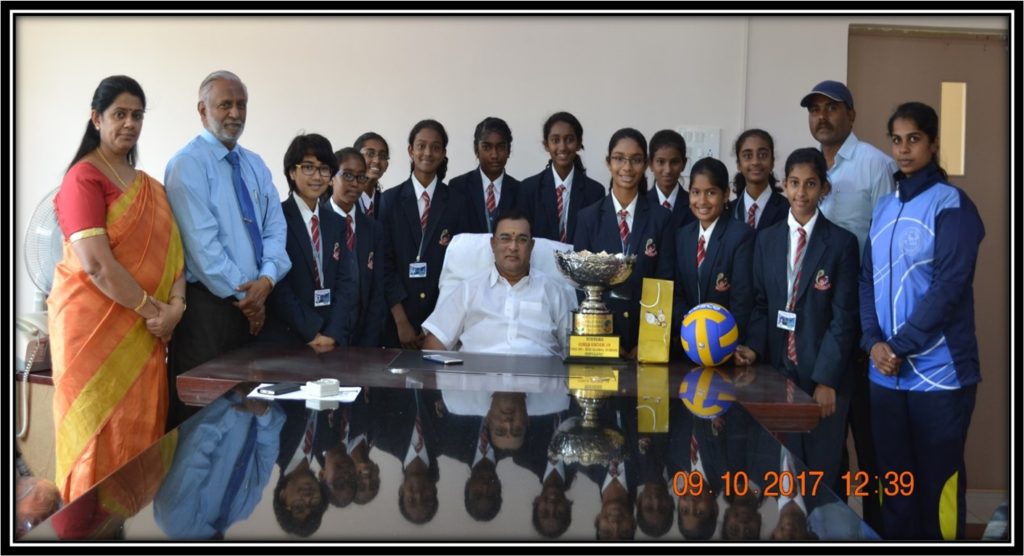 Dhyan Balakrishna won 3 Gold medals in CBSE Zonal level Swimming Competition and received the consolation prize in the National level competition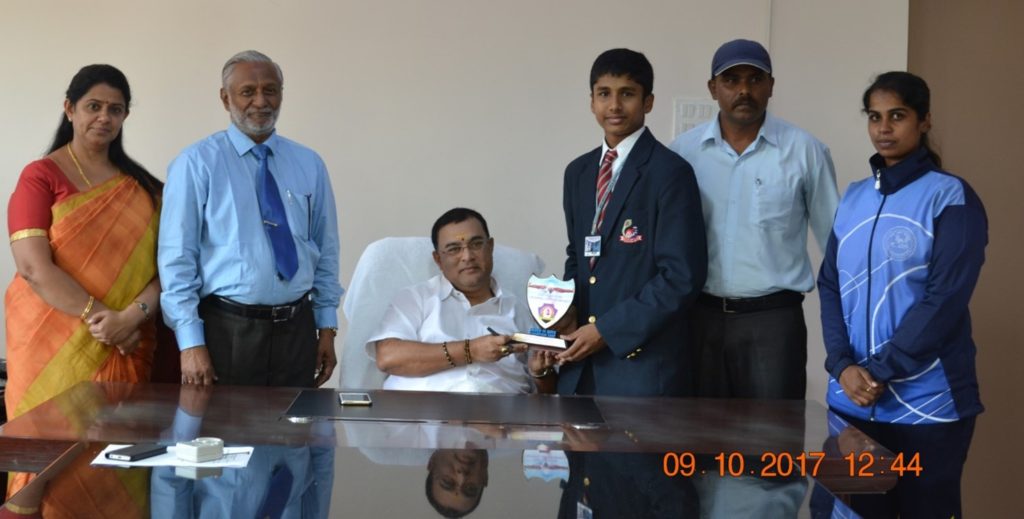 The finalist in 'Rally for Rivers' creative art competition held by Isha Foundation (Sadhguruji -founder). The art titled ' Our Vibrant Rivers- Cherish or Perish?' depicts the need to preserve our water bodies and how humans are polluting the rivers.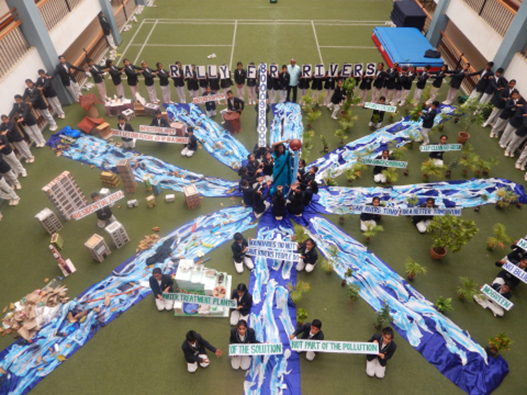 The maiden edition of the BGSNPS Model United Nations Workshop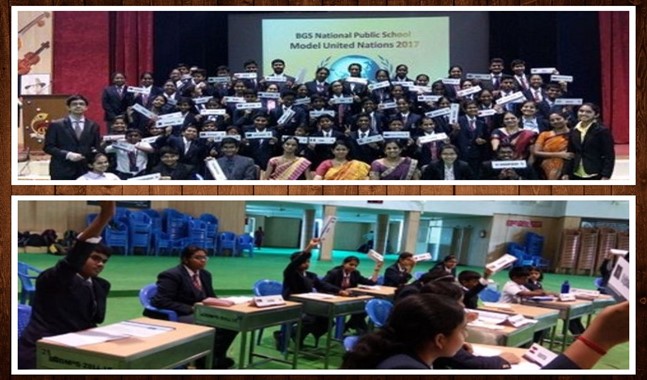 Children's love for cartoons was seen in the beautiful display board arrangement done by the four houses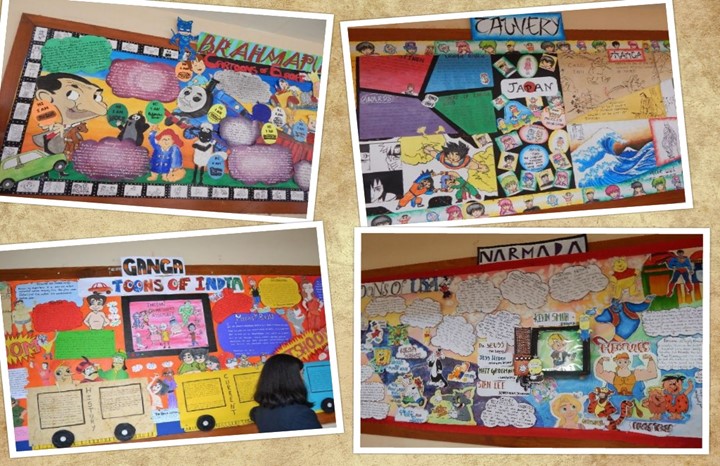 'Spell Bee competition'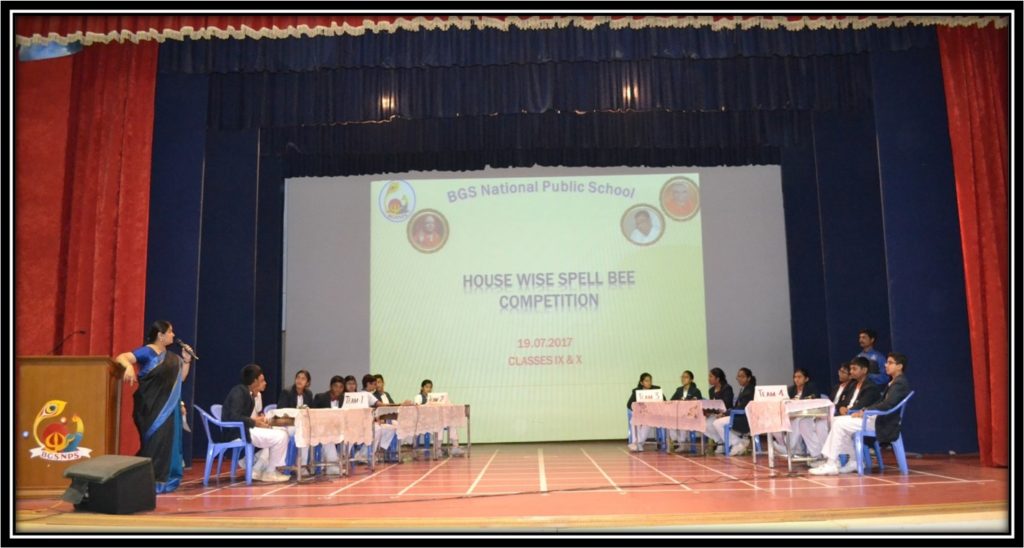 On occasion of Sports Day, display by 1,250 students of Classes I, II and III- India map and highlighting the importance of water bodies.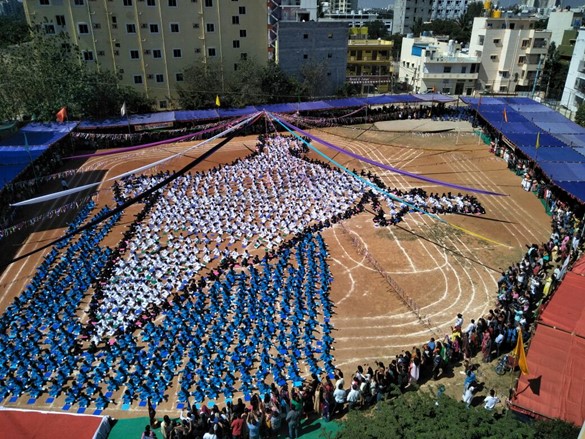 'Joy of Giving'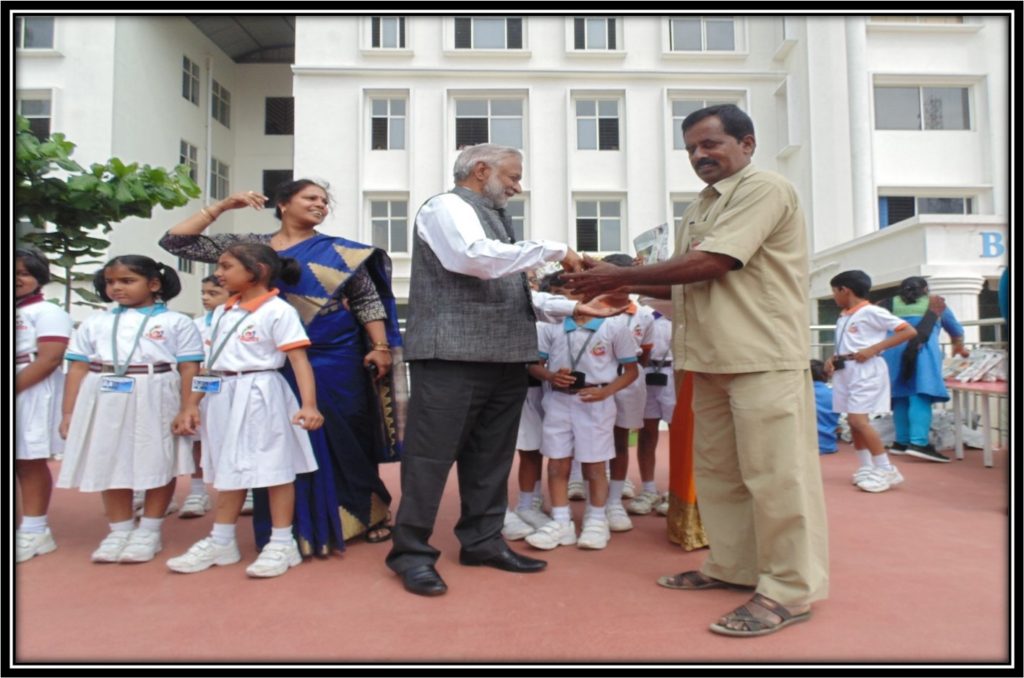 The Pre Primary sections came dressed up as Krishna and Radha on the occasion of Janmashtami Celebrations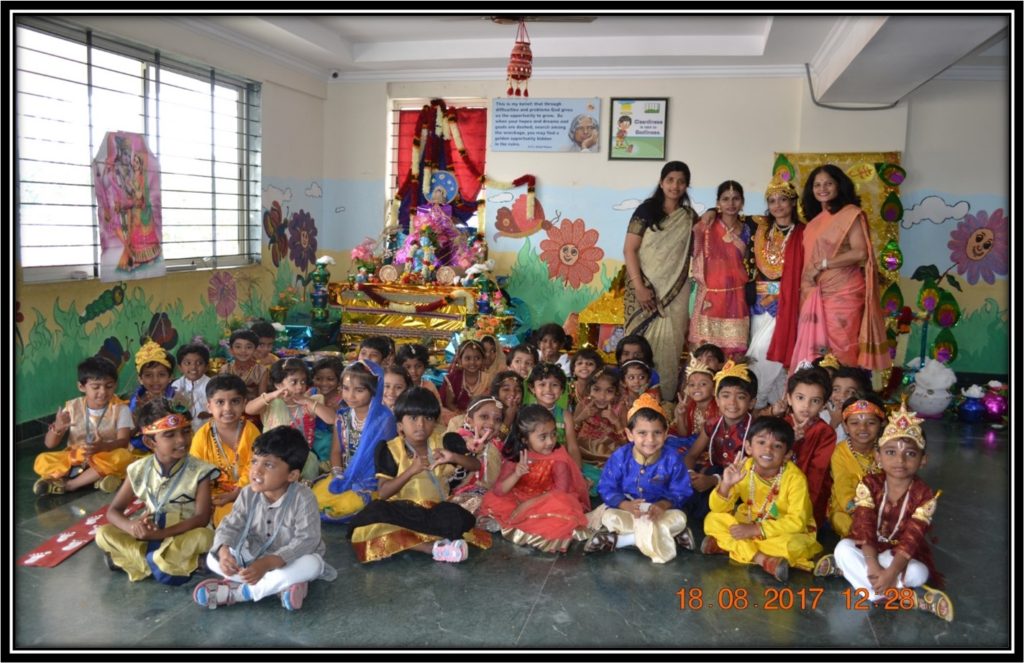 Beautiful arrangement of flowers in the form of Pookalam on the occasion of Onam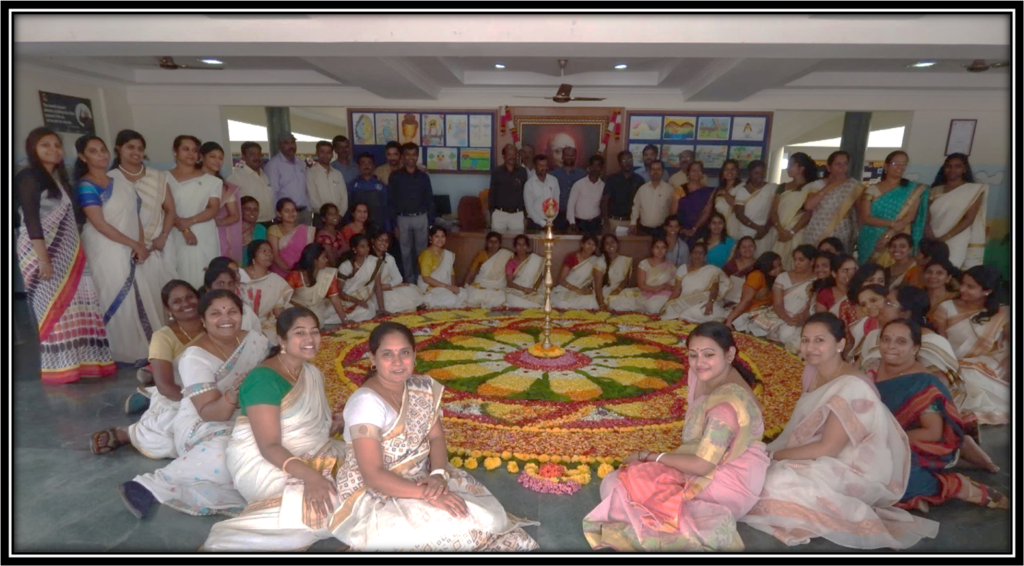 Teachers' Day celebration in school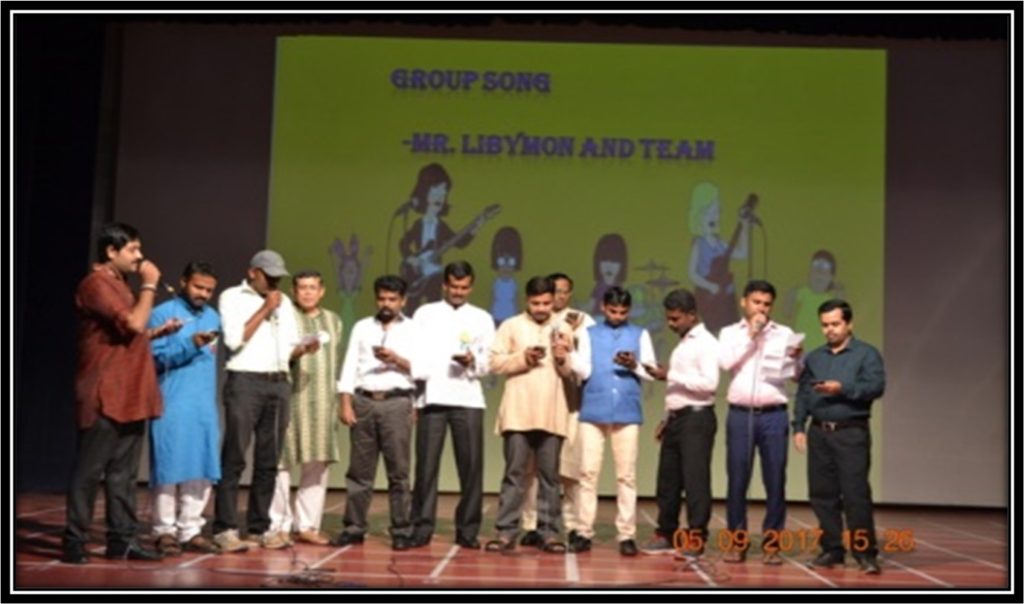 'Nada habba – Dasara' was celebrated with great enthusiasm with 'Bombe Pradarshana' – doll arrangement in our school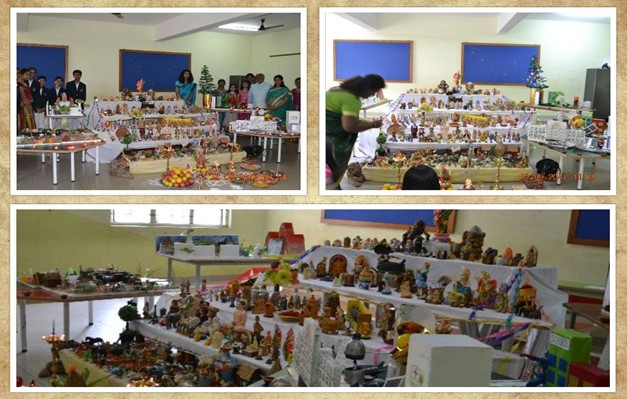 All Faith Prayer" on the occasion of Gandhi Jayanthi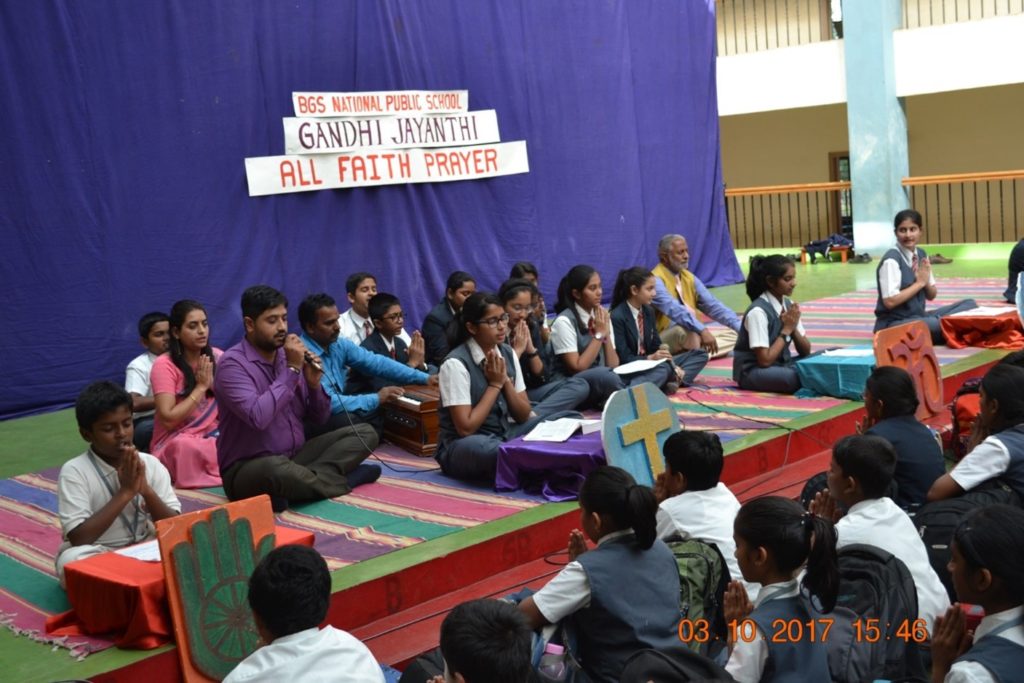 Kannada Rajyotsava celebration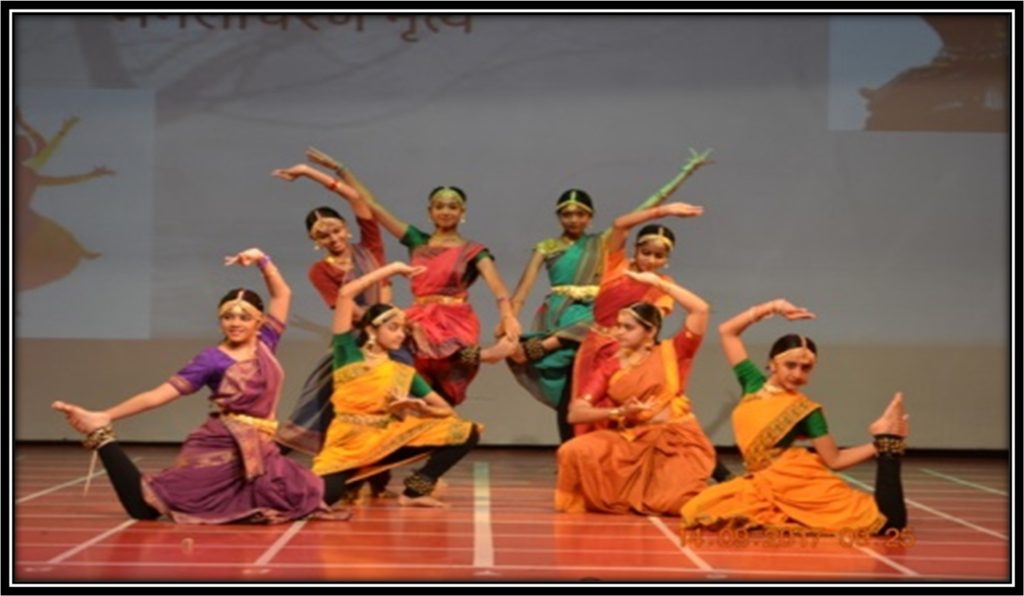 Group song competition — theme 'Patriotism'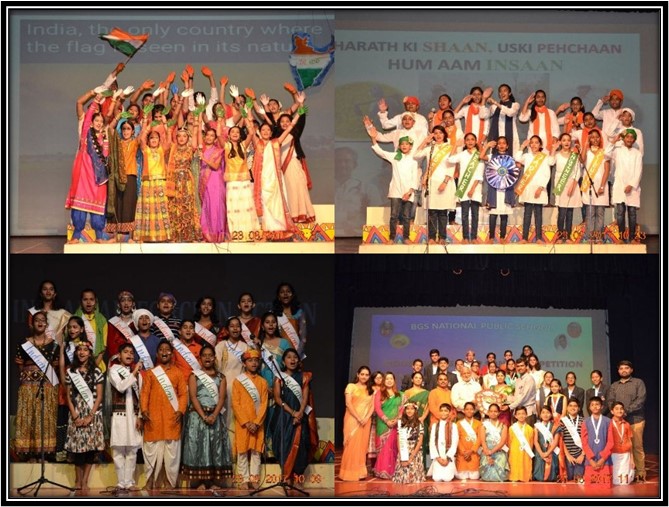 International Student Exchange program- Class 4 students prepared power point presentation on wild life of different countries and shared it with our partner school Kells and Connor Primary School, Northern Ireland, UK.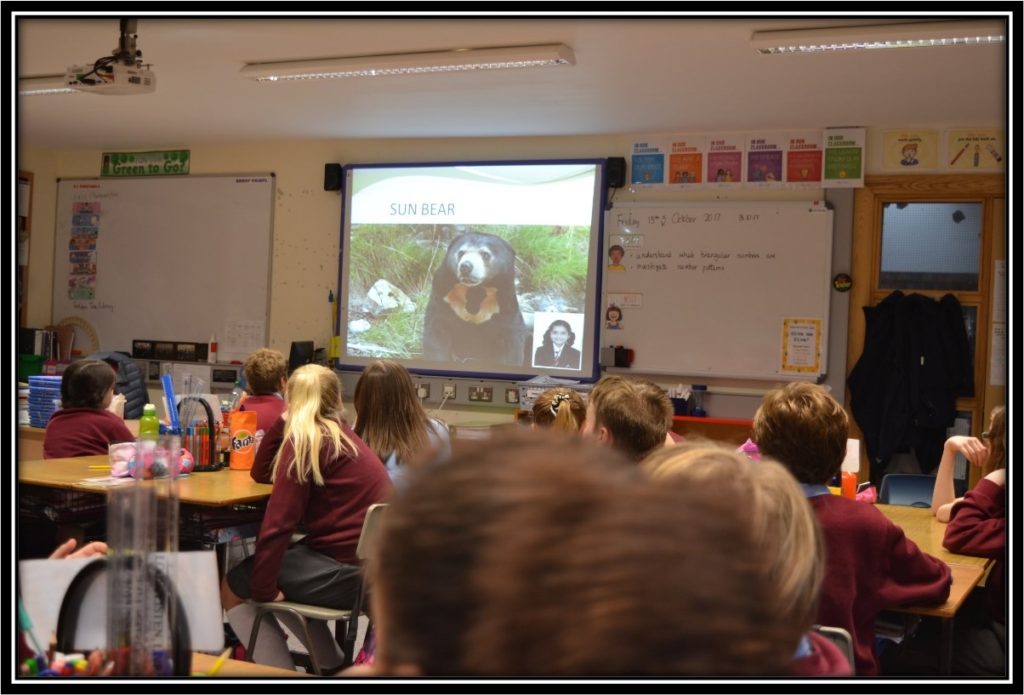 Interaction of our students with Nigerian Nationals on the topic Wildlife of Nigeria and sports of Nigeria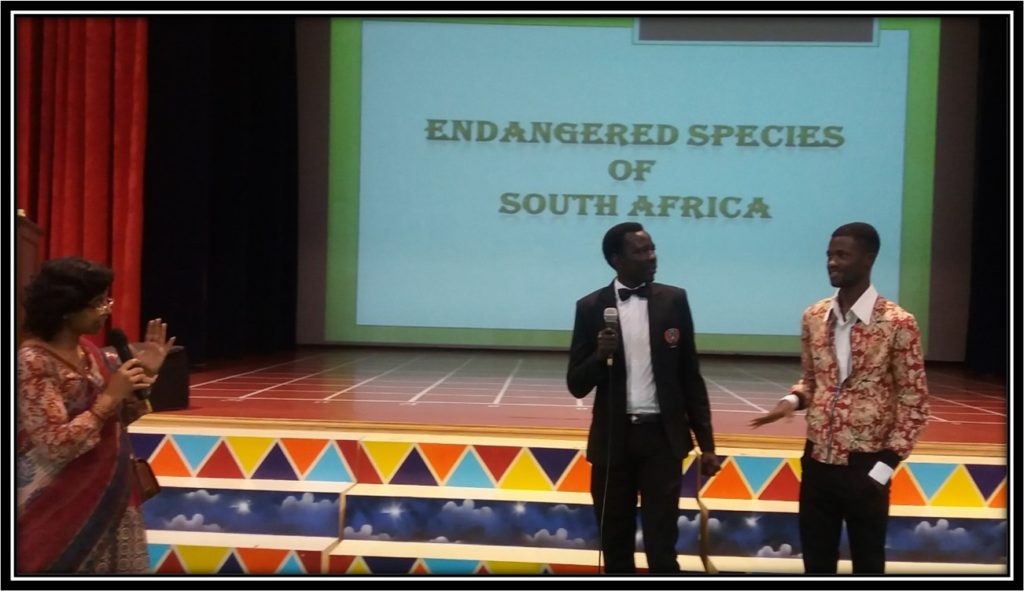 Bodhi Art Show – The artistic talent of students was brought out in the colorful art competition "Bodhi Art Show" presided by our Parama Poojya Sri Sri Sri Dr. Nirmalanandanatha Swamiji and Revered Managing Director, Sri Sri Prakashnath Swamiji.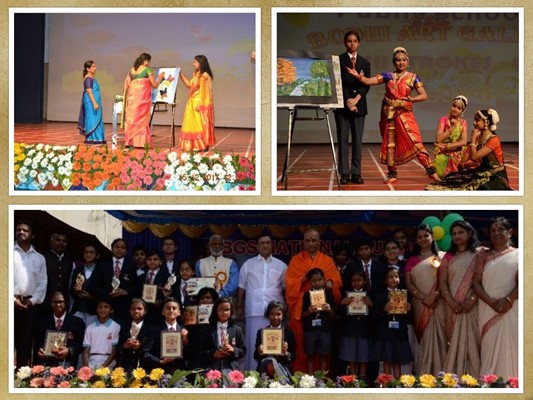 School Exhibition 'Panache 2017' themed – Mera Bharath Mahan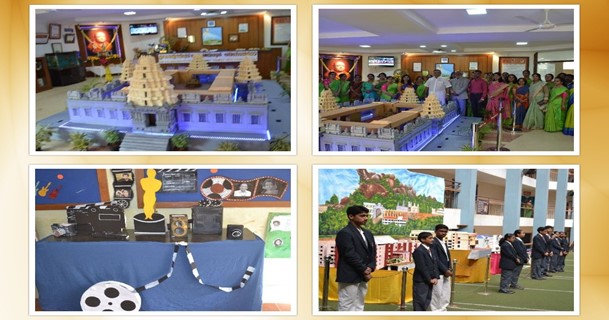 Music Mania, Season 8, was conducted in school with great zest and fervor. This competition was held to tap the musical skills of the students. Poojya Swamiji, Sri Sri Prakashnath Swamiji awarded cash prizes of Rs.10,000 each for the winners and Rs. 5000 for the runners-up.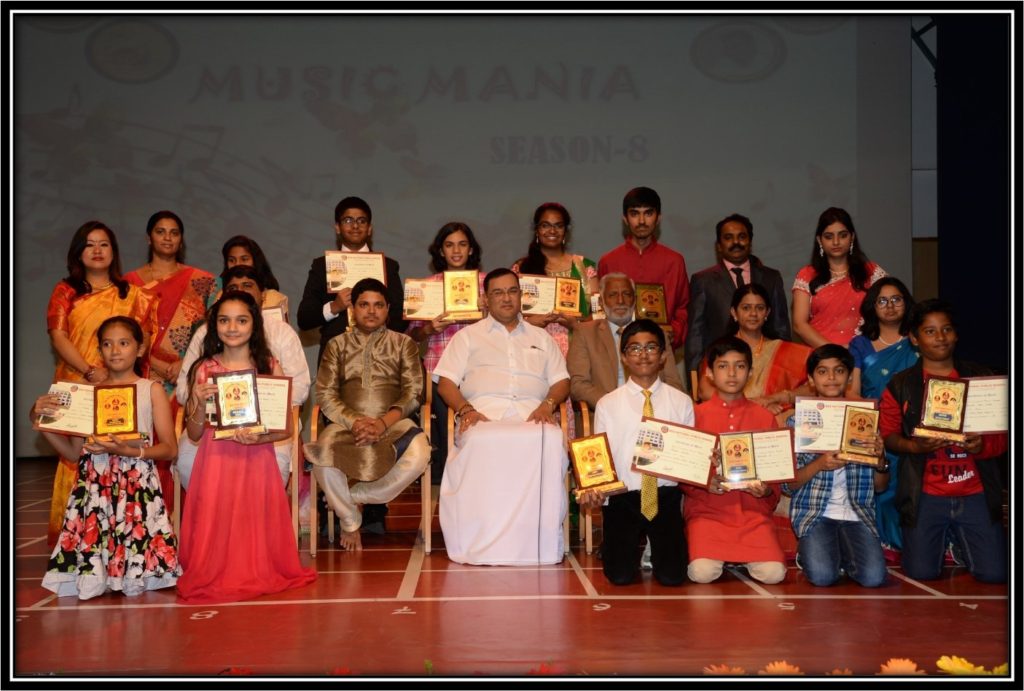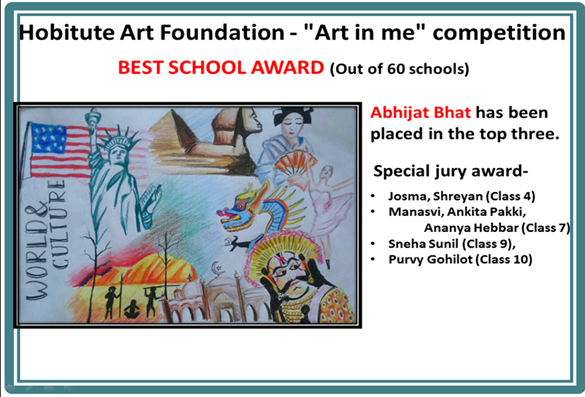 Abhijat Bhat Won the First Prize in the Deccan Herald NiE Art Competition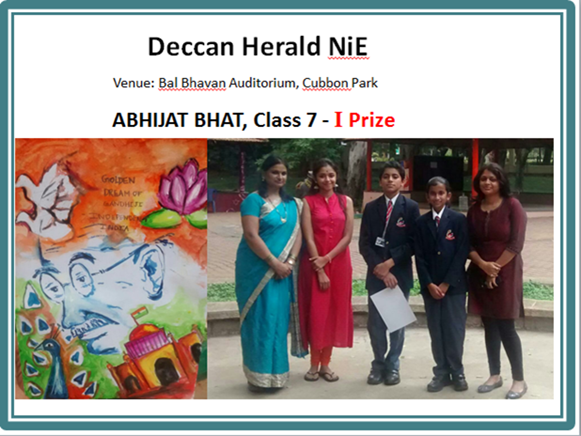 Best School Award Maximum Participation Award – Mirambika school for New Age
Debate – II Prize – Richa Kiran Rooge and Medha Ujre
Group Song – III Prize
Group Dance – III Prize
Hindi – anchoring – I Prize – Ubharte Udghoshanam
Competition in Sanskrit – II Prize – Chitra Vishleshanam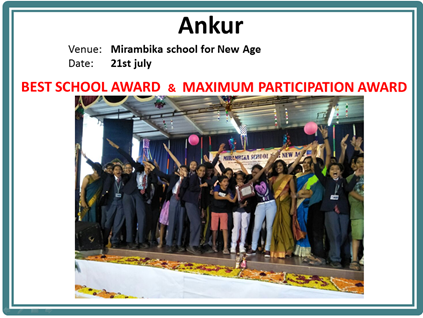 Silicon Spectrum a Cultural Fest – Organised by Silicon City Academy of Secondary Education- Second Runner Up
Overall runners-up ' BGS Utsav and Founders Day'

Nada Laya Sangama, Musical Extravaganza held at SJBIT auditorium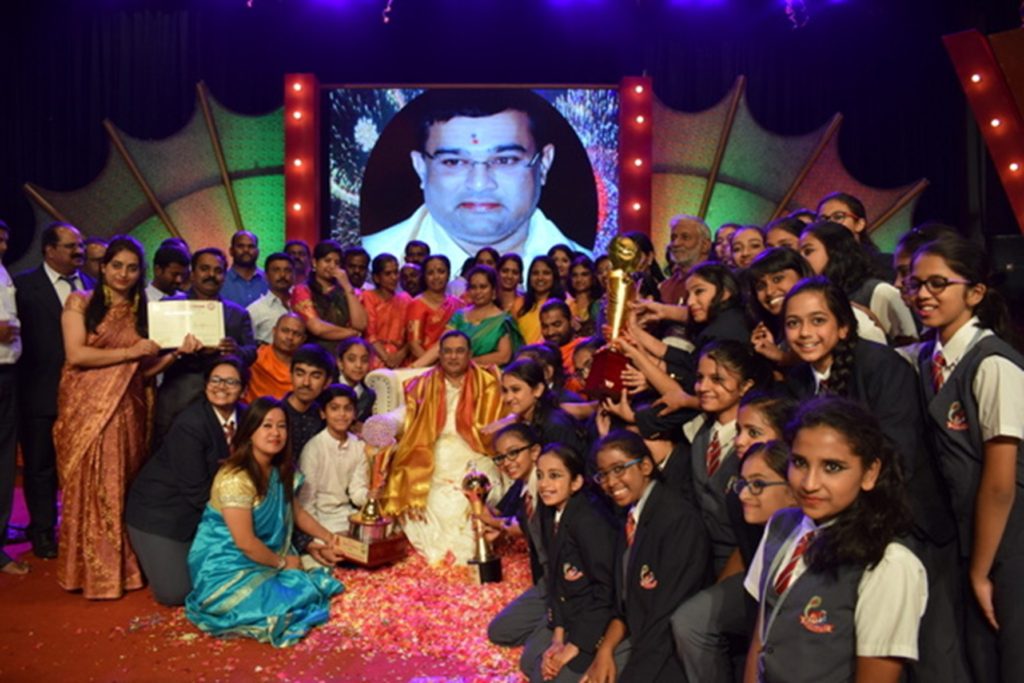 The Raksana event held in Bangalore to create awareness about child abuse and stand up for child rights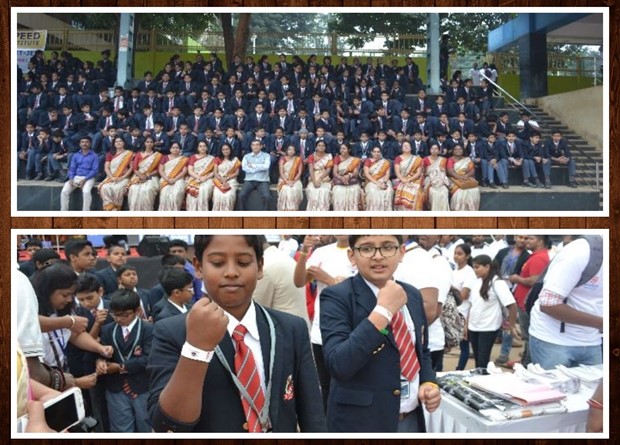 Educational and recreational trips for students of all classes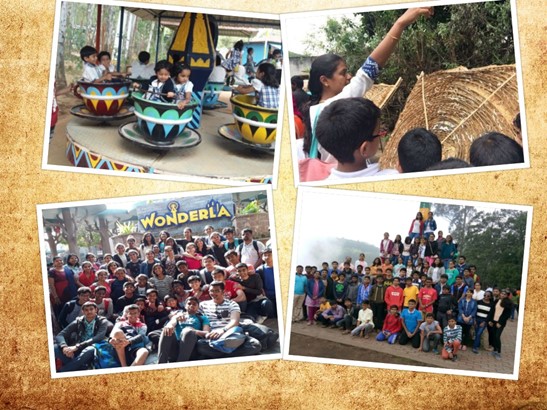 Teachers and Students Participated inThe 24th session of the Asia-Pacific Regional Space Agency Forum (APRSAF-24) was organised at Bengaluru, India during November 11-12, 2017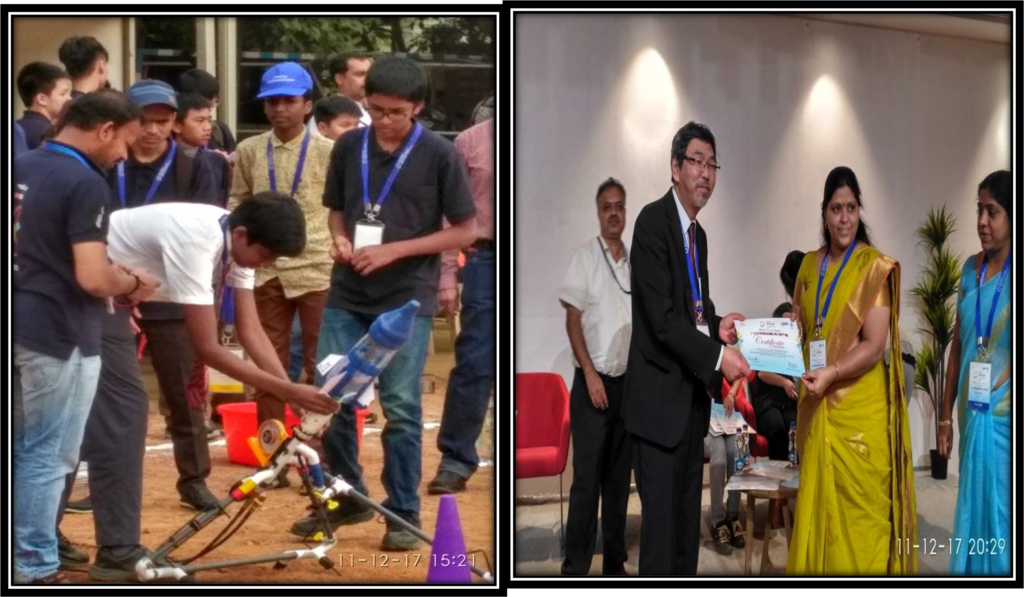 Ashwin Ujre and Abhinav Mohanty Qualified TCS IT WIZ and were awarded by Sri Bhaskar Rao, Additional Director General of Police, Karnataka State Reserve Police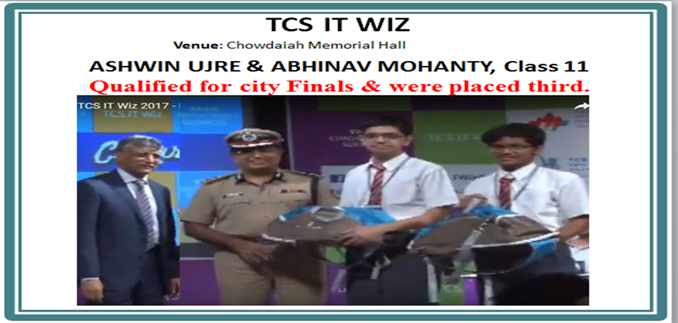 Bishop Cotton Model United Nations
Abhinav Mohanty – Best Delegate award
Country represented: Lebanon
Agenda: Special Summit on the Middle East and North Africa
Syrian Refugee Crisis and Terrorism in the MENA region
Presidency Challenge 2017 – Quiz Competion – III Prize
Aniket Hazra and Abhineet R K
Shortlisted by the International Accrediting Authority (IAA), India Education Award 2017- Award Function at New Delhi
Speech in Science Contest organized by NPS, Banashankari – Best School with RollingTrophy
Divya Shekar – Best Senior Speaker and won First Prize
Jiya Tomar – Junior
Deeksha ICUBE competition – BGS NPS Runners up
Winners in Innovate
Runners in Integrate
Christ MUN (Model United Nation) organized by Christ Junior College
First honorable delegate Abhinav Mohanthy – Class XI
Commendable delegation – Adithi Sadhu – Class IX
Special Mention – Arnav
SJBHS MUN organized by St. Joseph Boy's High School
BMUN special mention – Aryan Shetty – Class IX
Sports and Games
R A Rama Devi Volleyball Tournament – Hosted by Sri Kumarans Children's Home
Under 19 Girls- Winners
Under 19 boys – First Runners up
Tenth School Olympic Sports – Youth Sports Club, Jayanagar
Senior Boys Volleyball – First Runners Up
Senior Girls Volleyball – Second Runners up
7th All Style Open Karate Championship – 2017, Organised by Shihan D . John Leeber, Technical Director and Chief Refree 5 th Dan Black Belt
Best School Karate Championship
Khel India – Badminton Tournament
Under 15 boys – Winner
Under 15 Girls – Winner
Under 13 boys – Winner
Under 13 Girls – Winner
Under 10 boys – Winner
Under 15 boys – Runner
Under 13 Girls – Runner
Under 10 Girls – Runner
Under 10 Boys – Runner
KSA –State Level Swimming Championships
Dhyan Balakrishnan
Gold Medal – 1
Silver Medal – 1
Bronze Medal – 5
Participated in National level Swimming Championship held at Pune and won fourth
Position in Free Style
First Pooja Aquatics Non Medalist – Swimming Championships
Shubhang Kuber won Gold Medal in 50 mts Breast Stroke
CBSE Clusters
Girls team under 19 qualified for National Levels Volleyball Tournament which was held at New Delhi and were the Second Runners up
Joy of giving – At BGS School for Blind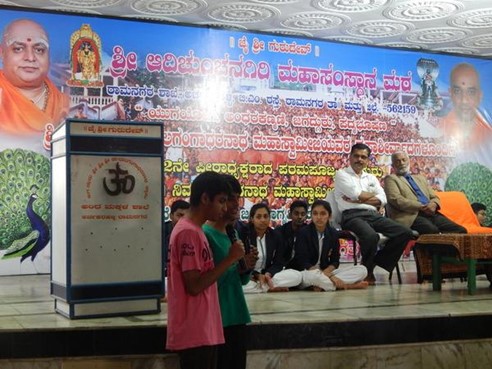 JYOTHIRDAAN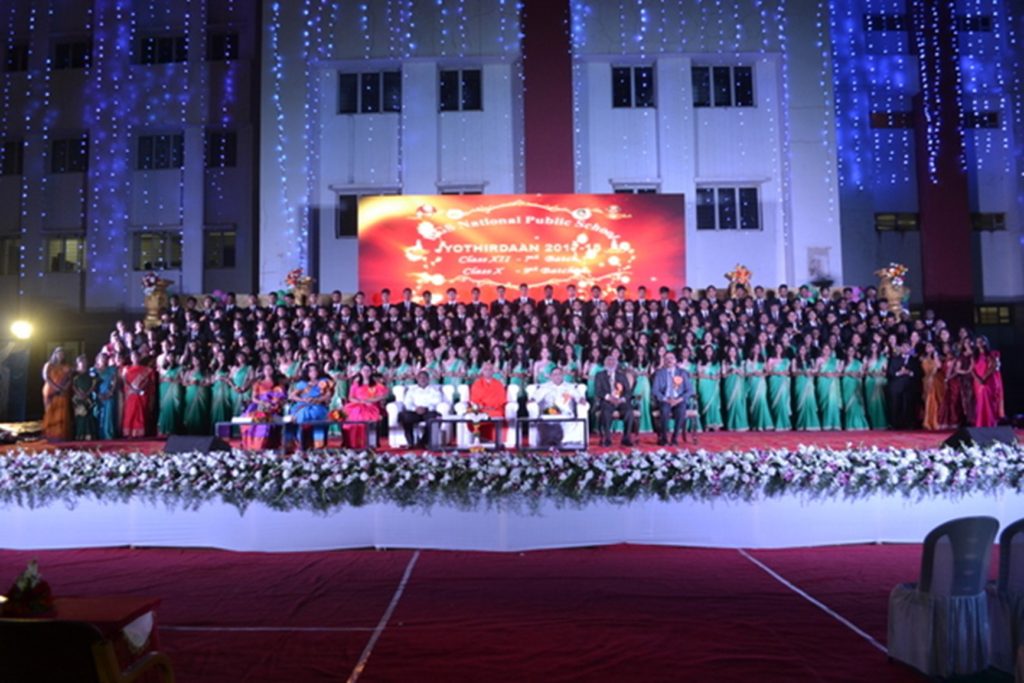 Pre-Primary Students participating in the fashion show themed 'Flowers'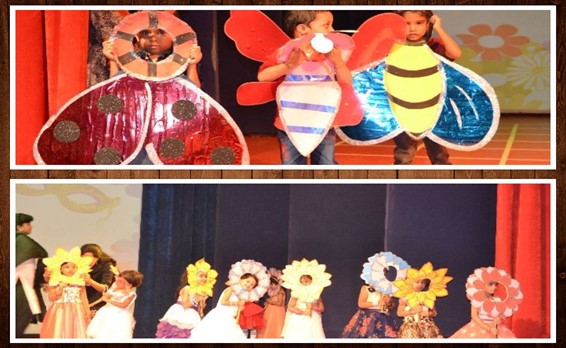 Global Citizen ISA – Veggie World