Academic Year 2013 – 15
'Go Green, Save Energy' – Installed solar panels at BGS NPS Campus. The panels were inaugurated on 23.08.2013 by Sri Sri Sri Nirmalanandhanatha Mahaswamiji, the President of the Adichunchungiri Mahashikshana trust and Sri Sri Prakashnath Swamiji.

British Council Connecting Class Room Programme – September 2014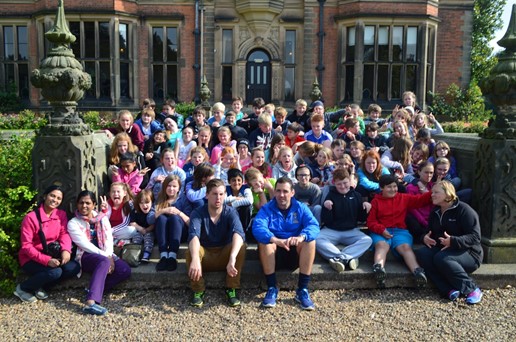 Visit to Rawlins Academy, Loughborough Rd, Quorn, Loughborough, Leicestershire LE12 8DY, United Kingdom by Ms. Rajasree V R and Ms. Savitha Suverna
Aabhas Mathur was the National Level finalist of IGNITE Project Competition – 2013 held at New Delhi, Topic: Petrol and Diesel Subsidy Optimisation
26th August 2014: Inauguration of the Swimming Pool and Talentia ( Showcasing of Club Activities)
The Wild Wisdom Quiz – City Level Winners Junior school edition as well as the Middle school edition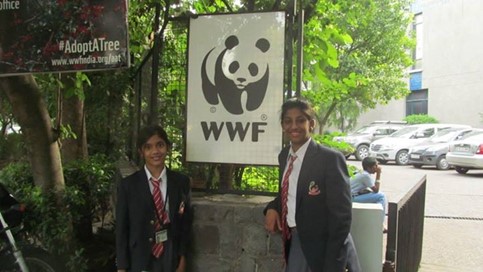 Middle School level participated at the National Finals scheduled for 1 October 2014 in New Delhi.
Vikasa Bharathotsava -2014 -15
District Level Sanskrit Song competition – First Prize
District Level Folk Song competition – Second Prize
DHie Fest 2014 -15
First Prize in Group Dance
Overall Championship – D. R. Bendhrae Kavana Singing competition – 2014
Winners for consecutive two years
Participants Mahathi and Shreyas B Rao
BGS Cultural Fest and Founder's Day Celebration -2014
Overall Runners
Global Teacher Accreditation – 2014
Awarded by British Council to Ms. Vinutha R Shetty who conducted an action Research by working with class 4 students on the topic – 'How can primary students be guided to identify the keywords to unlock Mathematics word problems?' under Global Teacher Accreditation project conducted by British Council.
Her action research paper has been recognised and she is been awarded Global Teacher Accreditation Award
Jyotsna Jaymon – BGS Idol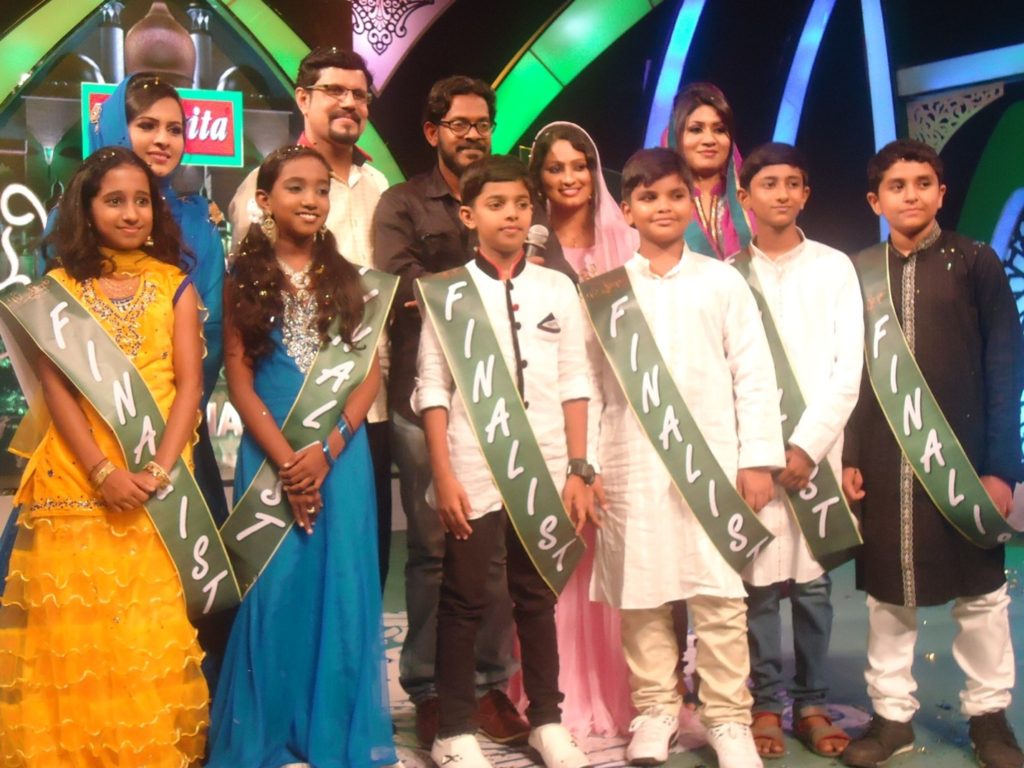 First one from the second row left
Finalist of Music Reality Show 'Kutty Patturumal' – Kairali Malayalam Channel
Final Round Scheduled In the month of December 2015
'TETRA PAK Ambassadors' 2014-15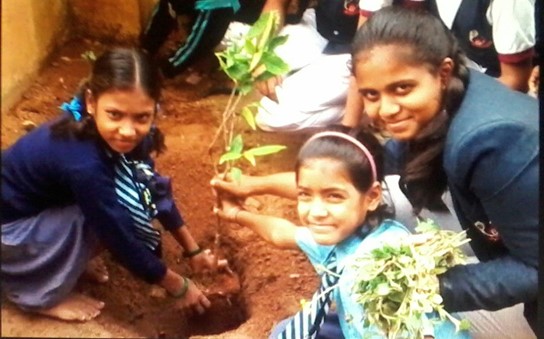 Sambrami Patil of class VIII A has been selected as 'Tetra pak Ambassador' by TERI and TETRA PAK to be the heart and soul of Project SEARCH (A TERI and TETRA PAK initiative).She is one among the 40 Tetra Pak Ambassadors from all over India. This programme provides selected students with opportunity to act as Ambassadors of project SEARCH in their respective schools in creating awareness on recycling for a cleaner habitat. Through this programme she motivates and guides her school mates to take care of the surroundings and the environment .She organizes various events like 'waste collection week', 'session with cleaning staff to give them guidance about the correct way of disposing waste', session for parents during PTI and develops training material. She is a true leader and active environmentalist.
Tetra pack Best TEACHER Award 2014 -15
Ms. Rajasree V R was awarded as the Best Tetrapak Teacher of Bangalore Region
School Excellence Award 2015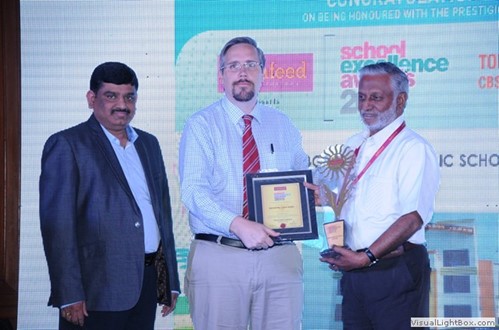 Special Honour based on the survey conducted by Brainfeed, a Monthly Educational Initiative
Our Institution was also assessed as one of the Top Schools in Bangalore by Digital Learning
Best School for Healthy School Environment – 2015
Parikrama Humanity Foundation in collaboration with the Address Health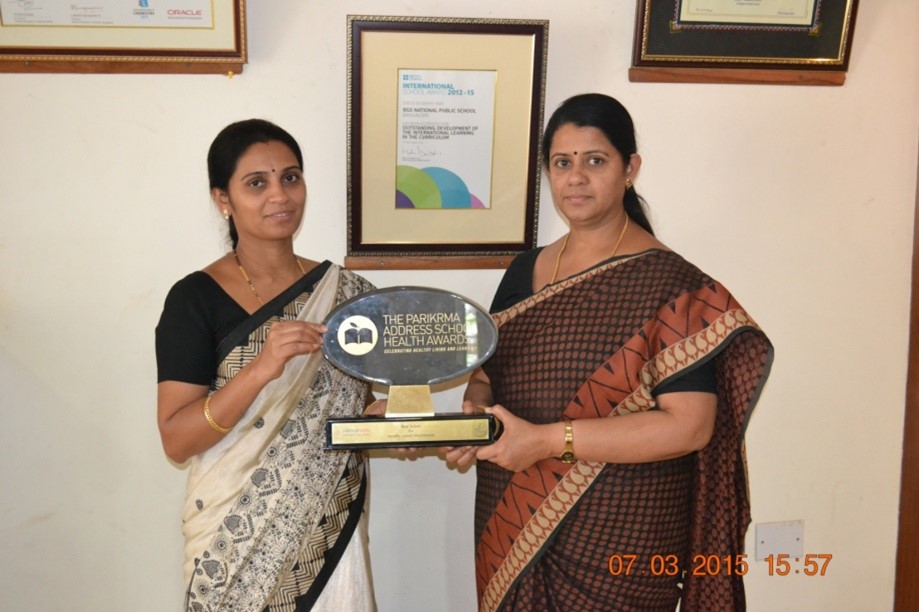 The Parikrama School Health Awards recognises the greatest gift that can be gifted to a child – 'Good Health'.
BGS NPS Spell Star Abhinav Mohanthi of class VIII National Finalist of Classmate Spell Bee Season 7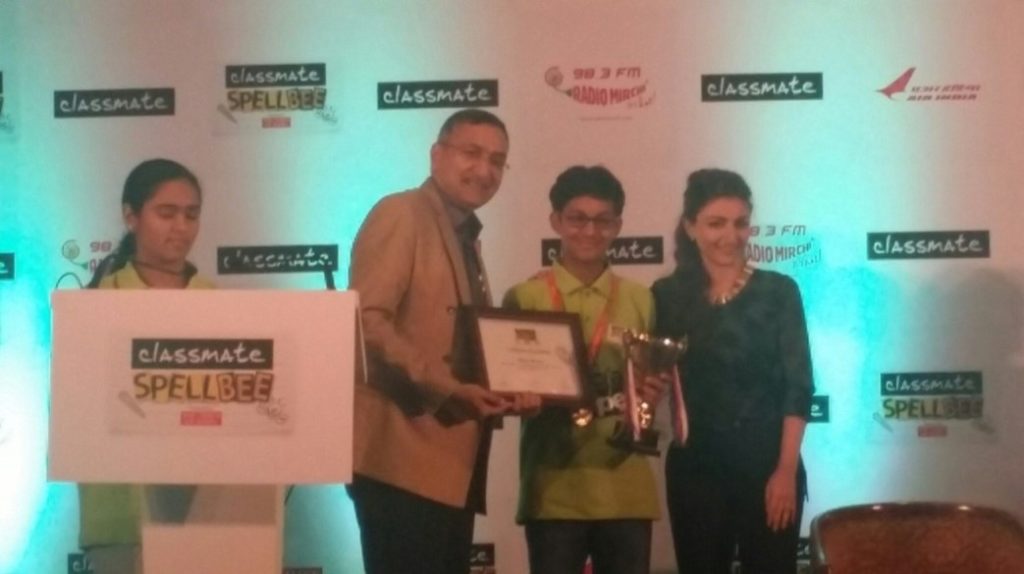 The National finals 19th to 22nd December 2014 conducted at Mumbai Ø The National finals of Classmate Spell Bee season 7 is a 5 episode series simulcasted on Discovery Channel, Discovery Kids and Discovery Tamil in March 2015
BGS NPS Smart Writer – Oishika Ganguly of Class VIII Ø Oishika Ganguly participated in the NIE Times Lit Fest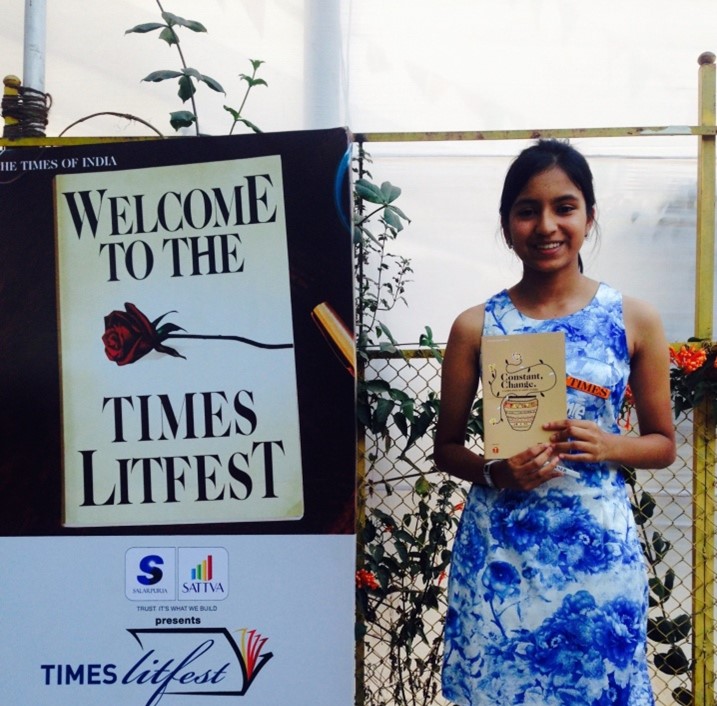 Short story writing Competition, a life time opportunity for the Budding Authors to unleash their talent and unveil creativity. Her story titled 'Change' won the recognition at the Award ceremony 1st February 2015 at Jayamahal Palace, Bangalore. The story was published in the book titled 'Constant Change' which was released during the event.
Gyan Lab Kidovators Challenge – Most Enterprising School Award -2014 (Second year in a row)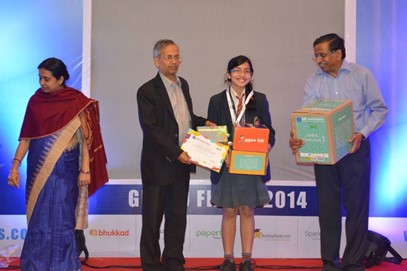 Gyan Lab Kidovators Challenge is a unique National level challenge for school kids of classes 3 to 9 aimed at testing their mettle and preparedness for real life.
The competition, which was conducted over the last five months, saw the participation from over 26,000 students of which Top 175 were invited to participate in the Grand Finale. The top three students from each class were awarded prizes and awards worth Rs 1 lakh, 50,000 and 25,000. BGS National Public School, was awarded Most Enterprising School Award. The school received Rs 50,000.
Visit To Kells And Connor Primary School in Northern Ireland UK in November 2014
By Ms. Shravani Sengupta and Ms. Vinutha Shetty